Visiting an Arizona Dispensary for the First Time: A Complete Guide
Written by Chris Weatherall on Mar 25, 2022
Whether it's your first time going to any kind of dispensary or you're a seasoned professional who's new to the Arizona cannabis scene, visiting a new dispensary can be intimidating. That's why our team at Kind Meds set out to make this Arizona dispensary guide for any newcomers looking to purchase cannabis here. Luckily, Arizona recently implemented legislation legalizing adult use of marijuana, making the process much less daunting for anyone of the appropriate age.[1]Proposition 207. Arizona Judicial Branch. https://www.azcourts.gov/prop207
Here's everything you need to know about visiting an Arizona dispensary for the first time.
Cannabis Dispensary Guide Arizona: Before You Go to the Dispensary
Before you make your trip to an Arizona dispensary, it's a good idea to prepare with the following tips:
1. Have a Goal in Mind
While you might not know what exact cannabis products you may want yet, it's best to go into your visit with an idea of what you're looking for. Think about the desired effects you're searching for, how long you want them to last, and any other preferences you may have. This way, a budtender will be able to help steer you in the best direction. For example, if you're looking for relaxing effects that are barely noticeable, CBD might be the best option for you. Whereas if you're looking for psychoactive effects that last for a good amount of time, you might prefer THC-dominant flower or even edibles.[2]Blessing, E. M., Steenkamp, M. M., Manzanares, J., & Marmar, C. R. (2015). Cannabidiol as a Potential Treatment for Anxiety Disorders. Neurotherapeutics : the journal of the American Society for … Continue reading
2. Do Some Research
It never hurts to research the different strains of cannabis and their unique effects before heading to a dispensary. Every strain produces diverse effects, ranging from making you sleepy to increasing your appetite.
If you are unsure of the effects you want from your cannabis, reading up on the separate strains may help to give you a better idea. And if you know what dispensary you're going to take a trip to, check out their menu online before you head out. Online menus are a great way to familiarize yourself with the various kinds of cannabis products offered throughout Arizona.
3. Learning the Local Laws
It's important that you're aware of the local Arizona laws surrounding cannabis to ensure you use it properly and safely. According to Arizona law, valid patients are allowed to purchase up to an ounce of cannabis or 5 grams of extract or concentrate at a time. But, you are allowed to have up to 2.5 ounces per every two-week period. Arizona law also states that smoking cannabis in public is not allowed. This means that parks, paths, and other public areas are all off-limits and could result in penalties if you're caught.
4. Make a Budget and Don't Forget About Taxes
The last thing you should do before heading to the dispensary is make a rough estimate of how much money you want to spend. For recreational use, there are also taxes that many people tend to forget about, so it's always smart to bring extra cash just in case. Researching the prices of different products at the dispensary you're going to will also help give you a better idea of how much you might spend when you get there.
What to Bring to Your First Time Dispensary Visit
It's always essential to make sure that you bring the right things to your Arizona dispensary visit, especially if it's your first time. The most important thing you're going to need is your credentials. A valid state ID is required to prove you are over 21 years of age unless you have a valid medical card from Arizona.
On top of your valid credentials, you will also need an accepted payment method. Most dispensaries in Arizona (and other states) only take cash payments, though some have exceptions with debit and credit card systems. If you accidentally find yourself at a cash-only dispensary with no cash, don't panic. Almost every cash-only location will have an ATM on-site for you to use.
Here at Kind Meds we offer both an ATM in the lobby as well as a debit option inside of the dispensary. Note that both will charge a small service fee, so if you want to avoid debit fees, it's still best to stop at your local bank and grab the cash you need beforehand.
Cannabis Products to Consider
If you're still unsure of what you're looking for before going to the dispensary, it never hurts to try the basics. Some of the most popular choices are the most basic, too. Consider trying some of the following:
Flower
Flower is the traditional, most basic form of cannabis you can find, and it's up to you what you do with it. Cannabis flower can be smoked, vaporized, or even made into edibles with the right processes. THC and CBD levels can range anywhere from 5-30%, depending on the strain you purchase, making the possible effects vary heavily between different strains.
Don't want to roll your own?
Pre-Rolls
Pre-rolls are a top seller at dispensaries across Arizona because they make the process of smoking simple. To eliminate the time you would spend rolling a joint, dispensaries pre-roll them for you and allow you to purchase them ready for use. These are another great option for first-timers who aren't too familiar with breaking down flower yet.
Edibles
Edibles are a popular product for many cannabis users because they are a smoke-less option that produces potent effects. They are also one of the easiest products to dose because each piece usually has a specific amount of THC or CBD.
Edibles are most often some sort of baked good or chewable candy with a great taste, allowing for easy consumption. Then, all you have to do is wait for them to kick in. Edibles take anywhere from 30 minutes to 2 hours before they start to work. It's also important to remember that edibles produce more potent effects than flower because of the way your body metabolizes them.
Vape Carts
Cannabis vape cartridges have made consuming cannabis more convenient than ever.
A vape cartridge is a glass tube pre-filled with a gram or half-gram of cannabis oil. The oil is infused with various combinations of cannabinoids and terpenes extracted from cannabis. Most vape carts are high in THC, but more and more CBD-dominant cartridges are being produced, as well as 1:1 THC:CBD carts.
What to Do at an Arizona Cannabis Dispensary and What to Expect
Wondering what it's actually like to visit a dispensary? Once you are there, here is what you should be aware of and what to expect during your visit:
1. Go Through Security and Check In
Every dispensary has strict security protocols that are followed to make sure everything is done safely and with regard to the law. When you first get to an Arizona dispensary, you'll most likely be greeted by some form of security or employee behind glass. These people will verify your credentials and allow you in or check you in. Often when you go to a dispensary, there is a line, and only a certain number of people may be allowed in at a time. Because of this, you may find yourself in a waiting area before going into the actual shopping area.
2. Browse the Plethora of Options
Your first time going to a dispensary can be overwhelming as there is such a wide range of options to choose from. That's another reason we recommend viewing the dispensary's menu beforehand to get a better idea of what they have. Don't be afraid to take your time and browse through the different products until you find what feels best for you.
3. Ask Questions
The budtenders at the Arizona dispensary you choose will be knowledgeable in all areas of cannabis and have a wide range of understanding of the products they sell. If you have any questions at all or are even curious about something, do not hesitate to ask. Buying cannabis can be complicated, especially if you're new to the process. Your budtender is there to help and is prepared to guide you in the best direction to products you'll enjoy.
Dispensary Etiquette
If you're a first-time dispensary visitor, you may be unsure of what to do or how to act. And while every dispensary you go to will be different, there's no special etiquette you need to follow. The biggest thing about dispensaries is just being respectful of the product as well as the people around you. To be courteous of the other people on the sales floor, it's best to give them space if you see them browsing at products. Also, most dispensaries don't allow phones, so taking calls or pulling out your phone for any reason should be off-limits in general.
One piece of dispensary "etiquette" you will see in place in almost every dispensary, in Arizona and throughout the U.S., is the no-touching rule. Most products on the sales floor of a dispensary are going to be packaged specifically and most likely even locked in a case. Touching a product can also result in the seal being "tampered" with or altered, resulting in the product being unsellable. Because of this, touching any product or product case should be avoided and instead left to the professionals who work at the dispensary.
After the Dispensary
After your visit to the dispensary, you can take your new products home to enjoy. There are just a couple more things to know about once your purchase is complete.
Wait to Open Purchase
Most cannabis dispensaries do not have their consumption licenses, meaning you can't smoke or use the products on their property. In Arizona, because it is still illegal to use cannabis in public spaces, it's especially important that you do not open or use your purchased products until you are back home or in private.
Use and Review Your Product
Once you are in the safety of your own privacy, you can use the purchased cannabis products from the dispensary. After using your products, you can determine how they worked for you. Decide whether you liked the effects or if you want to try different ones. For example, maybe you want something more uplifting for the daytime or you didn't like how long the effects lasted from one of your products. If you liked the products you used, don't forget to write them down or remember what they were for the future. At your next visit, a budtender can help customize your order to better suit your needs.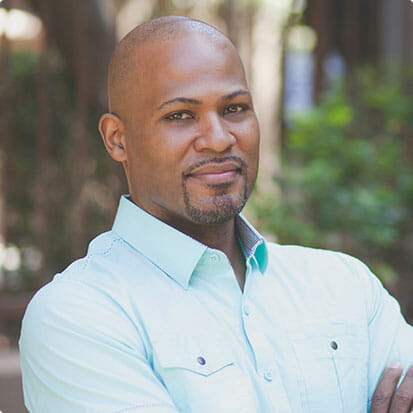 I'm a kid at heart disguised as a cannabis researcher and business owner. I've always enjoyed providing insight in the form of reviews (anime, video games, etc.) So, when the cannabis industry took off, it sparked my interest in researching, reviewing, and chronicling all things within. When I'm not researching, I'm spending time with my family, riding my motorcycle, and finding new entrepreneurial pursuits.