Celebrate Marijuana Awareness Month with Kind Meds Arizona
Written by Chris Weatherall on Feb 12, 2018
Come to Kind Meds This February for Marijuana Awareness Month
Since 1998, the National Center for Substance Abuse Prevention has recognized February as marijuana awareness month. Originally touted as a means of increasing awareness of the "dangers" of marijuana, Marijuana Awareness Month has turned into something of a celebration for all things marijuana.
Thanks to more evolved public opinions about cannabis and its medicinal properties, Marijuana Awareness Month is now the perfect time to raise awareness about the potential benefits of cannabis.
An Issue with Many Sides
Medical marijuana is now legal in the state of Arizona, so why not celebrate this February at your favorite Mesa, Arizona dispensary? At Kind Meds, we want to drive awareness about marijuana for both the good and the bad aspects. Now that we have recognized the medical value of cannabis, February is a great time for people with health conditions to investigate what medical marijuana might be able to do for them.
On the other hand, it's vital to encourage legal, responsible consumption of cannabis. Marijuana Awareness Month is an ideal time to talk to children about the risks of addiction and recreational consumption at a young age. This February presents a great opportunity to encourage responsible marijuana use while celebrating the vast medical potential of cannabis for numerous medical conditions.
Educating Our Youth
The original intent of Marijuana Awareness Month – to encourage discussion about the potential dangers of marijuana – may not be entirely applicable today, but there is still room for discussion on this end of things when it comes to children. It's vital for parents to talk to their children about the dangers of using any type of medication without a doctor's instructions.
Medical marijuana is available in a variety of forms, including dry plant buds, edible confections infused with marijuana, concentrates and even topical medicines. Parents should take time to let their children know about the risks of misusing these medications, and the dangers of taking medications not prescribed to them.
Helping Adults Find Cannabis Alternatives for Pain Relief
One of the most important facts to discuss this February is the potential for cannabis as a pain reliever. Cannabis is an analgesic – i.e., it relieves pain. It has been shown to relieve chronic nerve pain after knee surgery and other post-operative pains. Medical marijuana has proven effective for managing the pain symptoms associated with conditions like fibromyalgia and chronic back pain. One of the advantages of using cannabis over other pain relievers is its safety.
Marijuana is not addictive and has no dangerous side effects. It's also physically impossible to overdose on THC (tetrahydrocannabinol, the psychoactive compound found in marijuana). While smoking marijuana is difficult or impossible for some patients, medical cannabis is available in a variety of other forms that are just as effective.
Medical Cannabis for Cancer Patients
One of the most important uses for medical cannabis is in cancer treatment. While some studies report that cannabis is capable of slowing or even stopping the growth of cancer cells, these studies require further review before the medical community fully accepts them. However, there is a verified consensus that medical marijuana is a fantastic option for treating the symptoms of some cancers and the side effects of chemotherapy and radiation treatments.
Chemotherapy and radiation have a tendency to cause extreme discomfort, nausea, insomnia and a host of other negative symptoms. People undergoing cancer treatment may also have difficulty eating or keeping food down. Medical marijuana can help with all of these symptoms, from increasing appetite to eliminating pain and aiding sleep.
Visit Kind Meds This February for Great Deals
Kind Meds can be your medical marijuana dispensary in the East Valley, as we have exciting events and great deals in store for Marijuana Awareness Month. We invite you to stop in to ask us about our February 2018 Arizona dispensary deals and to learn more about the many applications of medical marijuana.
We offer boutique marijuana flower in indica, sativa and hybrid strains. For patients looking for greater potency, we also offer marijuana concentrates such as wax, shatter and vape pen oils. Customers with dietary concerns can find a plethora of edibles, from gummies and candies to cookies and mints.
Kind Meds also carries tinctures, topical creams, drinks, pre-rolled marijuana joints and even Keurig brewing pods for cannabis-infused tea. There's something for every medical marijuana patient at Kind Meds, so stop in this February to see for yourself!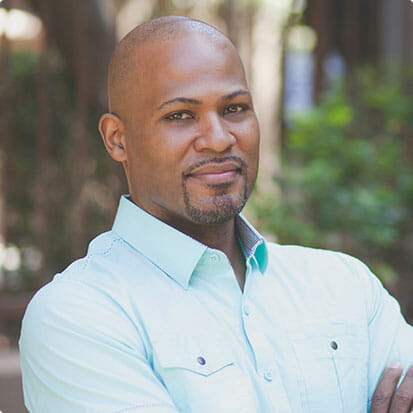 I'm a kid at heart disguised as a cannabis researcher and business owner. I've always enjoyed providing insight in the form of reviews (anime, video games, etc.) So, when the cannabis industry took off, it sparked my interest in researching, reviewing, and chronicling all things within. When I'm not researching, I'm spending time with my family, riding my motorcycle, and finding new entrepreneurial pursuits.