Featured Products: Sublime Vape Pens, Edibles, Flower and More
Written by Chris Weatherall on Jun 21, 2018
Sublime prides itself in providing the highest quality cannabis products by pushing themselves to live up to their name. They have a wonderful selection of vape pens and cartridges, including a new Jupiter pen with Liquid-9 reactor technology. Sublime's edibles are delicious as well as potent, and several are even gluten free.
Sublime Jupiter Pen
The Jupiter Pen uses new ceramic reactor technology that is specifically designed to heat high viscosity oils to vapor point. It does not utilize a traditional wick and coil that can burn too hot. The Jupiter Pen also has an active feedback system: A soft vibration that lets you know the pen is working, when the battery is low and when it's time to recharge.
Other special features of the Jupiter Pen include:
A secured mouthpiece and hidden oil chamber to prevent accidental exposure to non-patients, children and pets
A silver-plated magnetic base that ensures a positive and quick connection between battery and oil cartridge
This makes for a truly special pen that will provide a potent, new experience in cannabis delivery.
Sublime Vape Cartridges
Each of the other Sublime cartridges have 70 percent THC with 15 percent terpenes and are full spectrum terpene and, of course, 100 percent plant-based. They are also compatible with most standard vape batteries.
Sublime's Harlem cartridge Indica pens provide a smooth, relaxing experience with each pull. The cartridge is discreet and reliable. Sublime utilizes proprietary terpene profiles in a CO2-extracted oil, along with glass tips for a smooth and easy hit. There are several fruit flavors to choose from.
If you prefer Sativa, Sublime comes through with the Tokyo cartridge, a smooth and soothing vape pen with its CO2-extracted sativa oil for enhancing your mood. It comes in sweet citrus flavors and also uses a glass tip for smoother, refined vaping.
Hybrids and Specific Goal-Oriented Cartridges
Sublime has two hybrid cartridges. The Malibu gold cartridge is the optimal vaping experience, providing proprietary terpenes and cannabinoids from the Girl Scout Cookies flower in each smooth and sweet hit. The other hybrid cartridge is the Sublime Rio cartridge. This one is compatible with most standard vape batteries and uses proprietary terpene profiles, as well as glass tips for a rich and smooth vaping experience.
If full relaxation is your goal, Sublime ACDC CBD cartridge is what you're looking for. The 20-to-1 blend of CBD to THC, enhanced with 100 milligrams of melatonin, is the ultimate sleep aid. This is the perfect Indica to overcome insomnia. The glass tips provide smoother, better hits.
If you are looking for relaxation without the "high", the Sublime High-C ACDC CBD cartridge is the answer. The CO2-extracted sativa cannabis oil is a 20-to-1 blend of CBD to THC to provide anti-inflammatory and anti-anxiety benefits with clear-headed tranquility.
Sublime Marijuana Edibles
Sublime's edibles are infused with Sublime Champagne Distillate. Choose from delicious:
Brownies
Cookies
Cakes
Popcorn
Pretzels
Rice crispy treats
Candy
The Oreo Brownie is a triple chocolate fudge brownie topped with Oreo cookie pieces. The PB Brownie is a triple chocolate fudge brownie topped with peanut butter cup pieces. They each have 75 milligrams of THC.
The Cinnamon Almond Coffeecake is a moist vanilla almond cake topped with a cinnamon almond streusel. Made from scratch, the Lemon Teacake is a moist lemon cake with white chocolate chips and striped with real blueberry icing. Sublime's Oatmeal Cookie and Chai Spice Cookie, with white chocolate chips, are also delicious. All of these have 50 milligrams of THC.
Gluten-Free Edibles
The two varieties of rice crispy treats available are Mellow Rainbow, fruit flavor rice cereal marshmallow bar, and the regular Rice Crispy Treat, which is anything but – regular, that is.
There is also Sublime's Sweet + Savory Pretzels, which are sourdough pretzel bites, and Sweet + Savory Popcorn, each coated in fresh ground herbs and spices with a touch of maple syrup. Caramel Popcorn is air popped popcorn kernels coated in Sublime Champagne Distillate infused golden caramel. Each of these products has 50 milligrams of THC.
Would you rather have a Caramel Chew? Sublime has two different strengths: 20 or 50 milligrams. These are old-fashioned caramel chews made from pure cane sugar and cream.
Prefer a sucker? Sublime has three different flavors – root beer, cherry, and lemon – in two different strengths: 25 and 50 milligrams. These are vegan as well as gluten-free.
Sublime also carries Arizona wild honey infused with 100 milligrams of THC, as well as extra virgin olive oil, also infused with 100 milligrams of THC.
Sublime Marijuana Flower Pre-Rolled
Sublime tries to cater to all, and wouldn't want the smokers feeling left out. Fuzzies Super Silver pre-rolls start with premium Super Silver flower, infused with was, and covered in kief for added potency. They are sativa dominant pre-rolls that can energize your day.
There is also Sublime Mini Fuzzies Super Silver Sativa, just big enough to give you a midday refresher. Or, if you prefer, try Mini Fuzzies OG Kush Indica for when you need a hit, but do not wish to smoke a whole joint. Both come in three packs.
A Vast Selection
Whether you are interested in the new Jupiter Pen or wish to just get one of the other cartridges, Sublime has a vape for each taste and need. Each of the vape cartridges has a glass tip for smooth pulls.
Whichever style of medication you need, Sublime has the vape, edible or flower to fill that need, including topicals for women. Sublime also carries a battery, the Sublime Sneaker, that can be recharged by plugging directly into a USB charging port; it also attaches to your keychain for on-the-go vaping. Nothing better than quick and discreet vaping and not having to worry about losing your charge or charger!
You can find all of these and other high-quality products at our boutique dispensary in Mesa, Arizona. Our professional budtenders will be on hand to walk you through which products will be the best for your situation.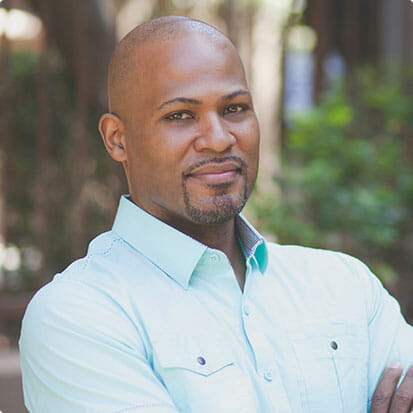 I'm a kid at heart disguised as a cannabis researcher and business owner. I've always enjoyed providing insight in the form of reviews (anime, video games, etc.) So, when the cannabis industry took off, it sparked my interest in researching, reviewing, and chronicling all things within. When I'm not researching, I'm spending time with my family, riding my motorcycle, and finding new entrepreneurial pursuits.