Tips for Storing Your Cannabis Vape Carts
Written by Chris Weatherall on Mar 12, 2021
Tips for Storing Your Cannabis Vape Carts

As cannabis gains popularity and recreational legality, many people are experimenting with ways to ingest marijuana. While some people prefer traditional smoking methods, others look toward edibles or concentrates to achieve the desired effect. One mode that is extremely popular is vaping, a process that involves heating the cannabinoids in marijuana to create a vapor rather than smoke. This method is said to activate certain cannabinoids that smoking kills off, giving the user a more distinct high.
Though some vaporizing products get a bad rap for being unsafe, many vapes provide a relatively safe and effective way to use cannabis products. Whether you're thinking about vaping or are an avid vape user already, it's important to understand how to treat and store your products. Vapes and their cartridges are unique and need to be stored correctly or they will lose potency or even go bad over time. Learning how to store a cannabis vape cartridge can allow you to get the most out of your investments because, let's be honest, cannabis products are not cheap.
Remember — Cannabis Vape Products Are Natural
First and foremost, it's important to remember that cannabis is a naturally occurring substance. The oil for your vape pen is just a concentration of the cannabis plant, so it's not going to react to light and heat the same way that a preservative-filled tobacco vape might. Try to think of it as a perishable food item. Following specific care for your groceries, such as putting them in the refrigerator, keeps the food from going bad. You wouldn't leave your milk on the counter, so don't store your vape without doing research first.
Temperature Matters
One of the first things you want to remember is that vape pens operate using a very specific level of heat. This means that even a few extra degrees of heat can make a huge difference in the quality and potency of your oil. When you're not using your oil, make sure to store it out of direct sunlight and keep it around 70 degrees or so. Room temperature is usually fine. If you live in a cold climate, don't get too worried about your oil getting cold. Cannabis oil doesn't change much in cold temperatures, but it's still best to keep it out of the refrigerator or freezer to avoid condensation and pen malfunctioning later.
Do I Need to Keep My Vape Upright?
As much as you can, you should try to store your cartridges upright. This helps to keep the oil where it belongs and not all over your desk or purse. Leaks can render the oil unusable and waste a material that costs a lot of money. Plus, if the oil gets everywhere, it can become a health hazard for curious pets and small children.
Look for Quality
Another way to avoid leaking is to do a little bit of research before you buy. Not all cartridges are created equal, and some are made of stockier stuff than others. Opt for a quality, reputable brand that has had time to perfect their cartridges. This may cost a little bit more, but you're less likely to have a disappointing leaky mess in your bag or pocket later on.
Detach the Cartridge
Always, ALWAYS take the cartridge out of the pen or vape when you're not using it. This prevents leaking, but it also keeps the machine from wasting precious oil. Keeping the cartridge and the battery separate also keeps pets and children from getting too curious. This is the best way to extend battery life as well, making it a simple and easy way to take care of your cannabis products.
Lock It Up
It's always best to lock up all of your cannabis supplies, but especially vaporizers. Locking it away ensures that your supplies avoid direct sunlight, which, as we said, is bad for the oil. Additionally, if you have kids, locking your oil and vape is especially important. Many vape pens are not super complicated to use, and it would be easy for a youngster to take an illicit puff. Not something we want to see.
Vapes Aren't All About Worrying
While you definitely have to be careful with vapes in very specific ways, in many other ways, they require less care than other kinds of cannabis products. Unlike marijuana flower, you don't have to worry about humidity levels with your oil. If cared for properly, vape oil can last for 12 months without losing potency. Many smokable or edible cannabis products dry out or get weaker much sooner than that. It also has a significantly weaker smell, so you don't have to worry about your neighbors or roommates getting mad if you take a puff inside.
Troubleshooting Marijuana Vape Pen Issues
There are a few common issues that many vape users face at one point or another, but generally, there are quick fixes to these problems. One major issue is the live resin cart not hitting correctly. This means that the weed isn't making it out of the vape.
Here are some tips to try if you encounter this situation:
Before you try anything else, ensure that your battery is completely charged. This is the cannabis equivalent of "turning it off and turning it back on again," but seriously, sometimes that's all you need to do. For so many of these issues, the battery is just a little low on juice and can't perform at its highest capacity. Even if you have a little bit of battery life, it's very possible that there isn't enough charge to heat to the desired temperature.
Make sure the contact between the battery and the cartridge is level. Sometimes it can get jammed, and that prevents the battery from working properly. This needs to be done carefully and gently, as this area is generally pretty delicate.
Look for residue. The battery contact may have a layer of old oil that's keeping the battery from working. If it's dirty, clean it with a little bit of isopropyl alcohol on the end of a Q-Tip.
Check the cartridge holes for residue or clogs. If you can see clogs in your cartridge, use a safety pin or other small object to clear the holes.
Warm the cartridge in your hands. Sometimes the oil gets more viscous and makes it hard to get much vapor when you take a puff.
Warm the cartridge with the battery. Your battery may just be at a low temperature when a higher one is required. Try turning the temperature up on the battery and trying again after a minute or two. If it ever starts to taste or smell burnt, turn the heat back down.
If you've tried everything, bring your battery and cartridge into your local dispensary and see if they can help. Sometimes it takes an expert eye to figure out the issue. Plus, if they can't help you out, you're already in the right place to replace the vape that broke!
Don't let these issues scare you off. Most of the time, vapes are an easy, portable way to get your cannabis fix without the smell or hassle of other products.
The Best Vape Cartridges in Arizona
Looking for quality vape cartridges in Arizona? Here at Kind Meds we only carry the best brands. A few examples of vape cartridges from brands we love. Remember, cannabis vape products are fresh, so strains, flavors and packaging may vary. Always check out our cannabis menu online here if you want to check out what we currently have in the dispensary before you come.
Timeless
Venom
Dr. Zodiaks Moonrock Clear
Sublime
K.I.N.D. Live Resin
Nectar
High Grade
Tru Infusion
Nectar Farms
Select
Delta 8 Oils
Core Cloud
iLAVA
Vapen
Visit Kind Meds in Arizona
For all of your medical marijuana supplies, questions, or concerns, just head on over to our boutique adult recreational and medical marijuana dispensary in Mesa. We're the foremost cannabis supplier in Arizona and we've been open since 2008, so we know our stuff!
We are passionate about finding cannabis products to help people feel good and love brainstorming new methods for marijuana use for those who haven't yet found something that works for their own unique needs. Our entire team is highly trained and professional, so we can provide the absolute best service of any cannabis dispensary in the state.
Your health matters to us. We're here to help.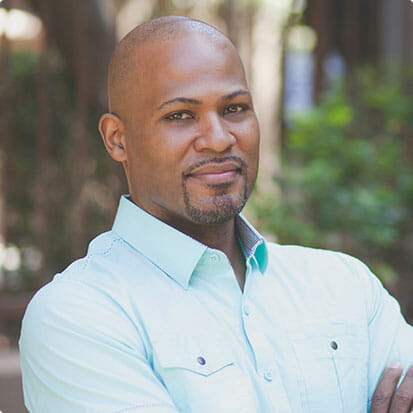 I'm a kid at heart disguised as a cannabis researcher and business owner. I've always enjoyed providing insight in the form of reviews (anime, video games, etc.) So, when the cannabis industry took off, it sparked my interest in researching, reviewing, and chronicling all things within. When I'm not researching, I'm spending time with my family, riding my motorcycle, and finding new entrepreneurial pursuits.