Arizona Marijuana Laws: What You Need to Know for 2018
Written by Chris Weatherall on Mar 1, 2018
When it comes to finding the correct information about medical marijuana laws, many people find it difficult to maneuver through the vast amount of legislation on the topic. Since these laws vary state by state, marijuana regulation varies in extent and application.
Rumors and false information can easily be spread in a climate with various methods of managing medical marijuana. This results in uncertainty and confusion for many people. As a resident of Arizona, you deserve to have the necessary information presented in a clear, truthful and precise fashion.
Common Questions and Answers About Medical Marijuana
Avoid the agitation and turmoil associated with receiving false information about Arizona marijuana laws with this list of frequently asked questions and answers about medical marijuana laws and dispensaries specific to Arizona:

Does Your Condition Qualify For Medical Marijuana?
The following conditions meet the requirements for medical marijuana treatment:
Acquired immune deficiency syndrome (AIDS)
Amyotrophic lateral sclerosis (ALS)
Hepatitis C
Crohn's disease
Cancer
Glaucoma
Hepatitis C
Alzheimer's disease
Other accepted conditions include a persistent or crippling medical condition or illness causing:
Wasting (cachexia) syndrome
Continuous or severe pain
Unrelenting nausea
Seizures
Muscle spasms
What If My Condition Is Not on This List?

Arizona state law allows a person to inquire about adding other serious illnesses to the list of qualifying medical conditions. In the months of January and July, the state accepts and reviews requests to add medical conditions.

The requirements for submitting a request are:

The name or treatment of the medical condition in question
A report of symptoms and how they disrupt a patient's ability to complete daily activities
Publications and articles in peer-reviewed scientific journals that report on the effects of marijuana treatment for the illness, as well as information to support including the illness on the list of qualifying medical conditions
A report on the ability of traditional medical treatments to provide support for the patient's medical condition
A report of the evidence affirming that marijuana will help relieve the symptoms of the medical condition

Who Can Compose a Medical Marijuana Certification?

A physician must have a valid Arizona license and develop an established physician-patient relationship to write medical marijuana certification. Qualifying physician titles include:

Naturopathic (MD[N] or NMD)
Allopathic (MD)
Osteopathic (DO)
Homeopathic (MD[H] or DO[H])

What Documents Are Required from a Physician?

Eligible patients must submit a written certification form provided by the state that is filled out, dated and signed by the advocating physician. The physician needs to clearly state the patient's disabling medical condition and affirm that the patient is expected to receive relief or comfort from the symptoms of the medical problem with the use of marijuana.

What If My Doctor Cannot or Will Not Produce a Certification?

Nothing in the law forces a physician to write a medical marijuana certification for a patient. However, the certification granted to an eligible patient does not have to be written by the patient's primary care provider or the physician who diagnosed the patient's medical condition. A certification can be written by another physician with whom the patient has discussed the use of medical marijuana as a treatment for the disabling condition.

The physician who provides the medical certification must:

Affirm that he or she has taken the steps to establish a viable physician-patient relationship with the patient in question.
Confirm that he or she has verified the presence of the patient's disabling medical condition.
Affirm that the patient is expected to receive relief or comfort from the symptoms of the medical problem with the use of marijuana.

How Much Marijuana Can a Patient Hold?

An eligible patient can hold up to 2.5 ounces of marijuana or 12 marijuana plants.
Arizona Medical Marijuana Laws 2018
Arizona citizens should also be aware of the recently proposed bills that could impact the lives of patients in the state who receive relief from medical marijuana treatment. Here are a few of the 2018 proposed bills with the potential to drastically alter the medical marijuana industry in Arizona:
HCR 2008 'Federal Deification Act'

HCR 2008 endeavors to start conversations about a proposed amendment to the Arizona constitution that would surrender Arizona's action system to the federal government, specifically to the attorney general's office. In other words, any time before the Arizona Secretary of State's office authorizes a push for a proposal, the state attorney general must examine the proposition to decide if it clashes with federal law in any way.

If he or she concludes that federal law overrides the ballot, the proposed legislation is thrown out. This amendment has the potential to resolve what many Republicans in Congress view as a major issue: citizens passing a marijuana-legalization proposal like the ones in California and Nevada.

HB 2066 'Raid the Fund'

Arizona medical-marijuana users are obligated to pay $150 to the state each year to have their cards, which permits them to buy up to 2.5 ounces once every two weeks at qualified dispensaries in the state. Designated caregivers and Arizona marijuana dispensaries dish out hefty fees, reaching up to $5,000 to register their dispensaries.

Since 2011, this money has been accumulated in a fund that the state has barely touched. Now, the total amount collected is more than $40 million. This proposal aspires to use these funds to reinforce medical marijuana law, and for prevention, knowledge and information messaging.

SB 1061 'Raid the Fund, and More'

This proposal advocates for the extraction of $5 million from the state medical marijuana fund. This money would be spent on the enforcement of comprehensive drug-trafficking prevention.

This proposal also advocates for the reformulation of rules regarding dispensaries that relocate from their state-assigned locations and the rules regarding the way that edible medical marijuana items are labeled and tested. Rules about the required fees for registration and renewal regarding dispensaries and dispensary agents could potentially change as well.

HB 2068 'Pain for Parolees'

In 2015, the Arizona State Supreme Court affirmed that medical marijuana cannot be disallowed for patients because they are on probation or parole, but this proposal gives this choice to the prosecutors, who are unlikely to assist under these circumstances.
Learn More: Cannabis Legalization and Your Rights
To stay on top of the latest news affecting medical marijuana in Arizona, as well as special daily-weekly-monthly deals from Kind Meds, subscribe below to our monthly newsletter today.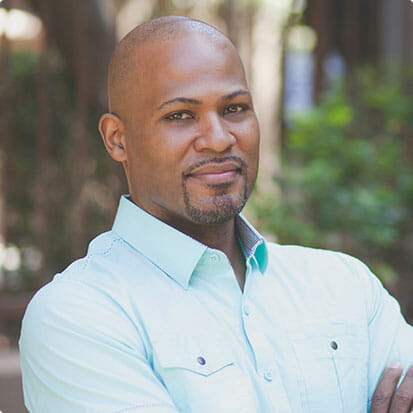 I'm a kid at heart disguised as a cannabis researcher and business owner. I've always enjoyed providing insight in the form of reviews (anime, video games, etc.) So, when the cannabis industry took off, it sparked my interest in researching, reviewing, and chronicling all things within. When I'm not researching, I'm spending time with my family, riding my motorcycle, and finding new entrepreneurial pursuits.