Cannabis Oil & CBD Crystalline Isolate Infused Tea: Aloha Palmer Now Available at Kind Meds in Mesa, Arizona
Written by Chris Weatherall on Mar 22, 2018
Many medical marijuana users know about the benefits of marijuana tea, and Ganja Grindz just released a new blended tea available at Kind Meds. We offer only the highest quality edibles and MJ-infused drinks in Mesa, AZ.
While the Arnold Palmer is a delicious blend of iced tea and lemonade, the Aloha Palmer from Ganja Grindz is a blend of pineapple juice and green tea infused with cannabis. Unlike other infused teas, this new infusion includes The Clear solvent-free cannabis oil and cannabidiol (CBD) crystalline isolate for a more effective healing beverage.
Benefits of Marijuana-Infused Tea Products
Marijuana-infused drinks offer a host of benefits to medical marijuana users. Although many people automatically imagine dried flowers when they think of medical marijuana, medical marijuana cardholders in Arizona can purchase medical marijuana in a variety of forms, including beverages, edibles, topical creams, concentrates and more. Kind Meds offers the best edibles in the Phoenix area.
Medical marijuana in any form offers many potential benefits, but some medical marijuana users cannot smoke marijuana the traditional way. For example, a patient suffering from lung cancer may wish to use medical marijuana to make chemotherapy easier, but smoking it would not be advisable due to the condition of the lungs. Patients in this type of situation can use edible products, teas, topical creams and other delivery methods instead.
Kind Meds also offers other types of marijuana drinks, including Roastmaster's Blend Coffee, Spiced Apple Cider and Pomegranate Matcha green tea. Marijuana-infused drinks are an enjoyable way to reap the benefits of medical cannabis without smoking.
How Does Marijuana Tea Work?
Most medical marijuana users report that consuming marijuana-infused edibles takes a bit longer to produce effects than smoking, but the effects are far more intense and long-lasting. Marijuana teas and other edibles can produce soothing physical effects that can:
Reduce pain
Aid sleep
Relax twitches and convulsions
Produce feelings of relaxation
Different compounds found in medical marijuana produce different effects, as well. Aloha Palmer contains 75 milligrams of THC and 7.5 milligrams of CBD in every serving. THC is the psychoactive compound most people associate with marijuana, and this produces the euphoric and psychological effects medical marijuana users expect. CBD does not produce psychoactive effects, but it does aid in pain relief, sleep, immune response and cellular health throughout the body.
Why Try Aloha Palmer?
Aloha Palmer offers not only a blend of flavors, but cannabinoids as well. The blend of THC and CBD means that users can enjoy a tasty and potent beverage that produces the soothing and healing effects they expect from medical marijuana edibles.
Some of the potential benefits of medical marijuana-infused teas include:
Pain Relief
Medical marijuana can relieve all types of pain, from chronic disorders such as fibromyalgia to musculoskeletal conditions such as arthritis. Cannabinoids bind to pain receptors in the central nervous system to lessen pain sensations and provide longer-lasting relief than traditional medications that often carry added side effects.
Autoimmune Disorders
Many autoimmune disorders result in inflammation throughout the body. Medical marijuana, especially marijuana-infused tea products, allows cannabinoids to attach to the immune receptors responsible for inflammation responses. Medical cannabis can be a more effective alternative to traditional prescriptions for autoimmune disorders.
Mental Health Disorders
Although physicians will not advise medical marijuana to some patients with specific mental health issues, medical marijuana is often an effective treatment for the symptoms of mental health disorders like depression, anxiety and panic disorders.
Some people who suffer from epilepsy and Tourette's syndrome report fewer flare-ups when using medical marijuana. Marijuana edibles are especially beneficial because they generally produce more physically soothing sensations than psychological effects.
Nutrition and Digestion
People struggling with Crohn's disease or other digestive complications may benefit greatly from medical marijuana edibles. These products not only help regulate appetite and encourage healthy weight gain in those who need it, but can also help prevent diarrhea, cramping and acid reflux.
Some people who have lost unhealthy amounts of weight or struggled with eating disorders may find that marijuana edibles spur their appetites to encourage better nutrition. Since Aloha Palmer is an infused tea, it can fit into virtually any dietary regimen.
Find Aloha Palmer Today at Kind Meds
If you're a medical marijuana cardholder in the Mesa, Arizona area, come to Kind Meds for a wide selection of the highest-quality medical marijuana products in the Valley. If you're looking for medical marijuana tea in Arizona, Kind Meds has you covered.
Ganja Grindz' latest creation, Aloha Palmer, joins our already vast assortment of medical marijuana drinks, edibles, concentrates and dried flowers. If you are interested in trying marijuana edibles or your doctor has recommended a marijuana-infused beverage as part of your care plan, Kind Meds can help. Visit us today to purchase this and any of our other top-quality medical marijuana products today.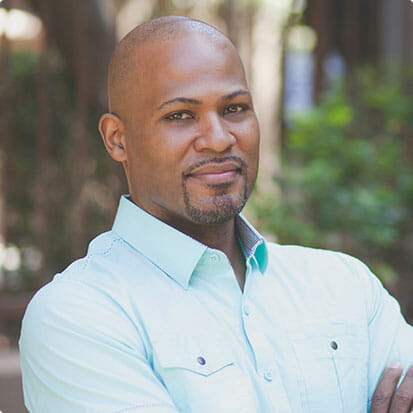 I'm a kid at heart disguised as a cannabis researcher and business owner. I've always enjoyed providing insight in the form of reviews (anime, video games, etc.) So, when the cannabis industry took off, it sparked my interest in researching, reviewing, and chronicling all things within. When I'm not researching, I'm spending time with my family, riding my motorcycle, and finding new entrepreneurial pursuits.