Sticky Lickies: CBD Hemp Oil Lollipops Medical Marijuana Edibles
Written by Chris Weatherall on Apr 27, 2018
Marijuana lollipops are popular among medical marijuana cardholders, and Kind Meds in Mesa, AZ, now offers Sticky Lickies cannabidiol (CBD) hemp oil lollipops to our customers. Sticky Lickies are the latest creation from TD Mints. This company is dedicated to high-quality natural ingredients and the quality control that comes from small-batch production. Each of these marijuana suckers contains 10 milligrams of 100 percent legally sourced CBD industrial hemp oil.
We stock only the highest-quality CBD edibles in Arizona, and the benefits of medical marijuana-infused edibles are available to all medical marijuana cardholders in the state. If you're looking for a Glendale marijuana dispensary, Kind Meds in nearby Mesa can be your one-stop shop; the same holds true if you're looking for a Gilbert, AZ dispensary. Menu changes happen all the time, and our staff is here to keep you updated on the latest edibles and other products.
Benefits of Medical Marijuana Edibles
Medical marijuana users take cannabis for different conditions, and many users desire specific effects from their products. Marijuana strains and products high in tetrahydrocannabinol (THC) produce psychoactive effects, while other strains with CBD produce more physically oriented effects. Some patients prefer a blend of both to address different symptoms. For example, CBD can help you sleep, while THC may produce a pleasant mood alteration to help you relax.
Some medical marijuana cardholders cannot consume cannabis in the traditional way (smoking it), due to their health issues. People who suffer from lung cancer, emphysema and other respiratory conditions shouldn't smoke dry marijuana flowers. Instead, these patients can enjoy the healing benefits of medical marijuana through other delivery methods such as edibles, beverages, oils, tinctures, concentrates and many other options.
What Conditions Can Marijuana Edibles Ease?
Medical marijuana is a fantastic accompaniment to many treatments such as radiation, chemotherapy and mental health counseling.
Medical marijuana can help ease chronic pain symptoms and make recovery easier after an injury. Some patients take medical marijuana for anxiety and depression, while some enjoy the stress relief and sleep benefits of cannabis.
Medical marijuana-infused edibles work differently in the body than smoked marijuana. While smoking marijuana produces nearly immediate effects, they may not last as long as the effects of some edibles.
Medical Marijuana for Mental Health
Marijuana can interfere with some mental health disorders, but it can be a fantastic treatment for others. For example, some people who suffer from depression find that medical marijuana helps them with socializing and motivation.
People who struggle with paranoia or anxiety can find that the soothing effects of medical marijuana make it easier to get through a typical day.
Medical marijuana can also help with the symptoms of post-traumatic stress disorder, such as:
Trouble sleeping
Flashbacks
Nervousness
Mood swings
Agitation
Medical Marijuana for Pain and Inflammation
Chronic pain and inflammation are medical conditions that typically entail several prescriptions. Such prescriptions can be addictive and/or come with unwelcome side effects. Medical marijuana is an excellent alternative to traditional pain-management medications, and edible products produce significant pain-relieving effects. Patients who suffer from autoimmune disorders can also enjoy relief with medical marijuana-infused edibles.
Medical Marijuana Edibles for Digestion and Nutrition
The effects of marijuana on the average person's appetite are well documented, and medical marijuana edibles can help in this regard in a few ways. Some people who suffer from digestive conditions like Crohn's disease or ulcerative colitis may feel pain relief after consuming medical marijuana edibles.
People struggling with eating disorders may find that marijuana edibles encourage a healthier appetite, and edibles are great options for medical marijuana users who cannot smoke dry marijuana flowers.
New Sticky Lickies
Sticky Lickies lollipops will help you enjoy the benefits of a dose of CBD, which can help with mood regulation, sleep, appetite, inflammation and pain.
Sticky Lickies are just one of the delicious creations of TD Mints, which offers these suckers in the following flavors, all currently available at Kind Meds:
Cherry Kush
Grape Krush
Caramel Apple flavors
TD Mints produces only the finest quality of marijuana-infused confections available, using old-world candy making and confectionery techniques. TD Mints produces every batch of its THC- and CBD-infused products with extra care from scratch. Most TD Mints products are gluten free, dairy free and non-GMO. That makes them a top choice among medical marijuana cardholders with specific dietary needs.
Come to Kind Meds for the Best Selection
If you would like to try Sticky Lickies, come to Kind Meds in Mesa, AZ, today. Our budtenders are here to answer any questions you might have about Sticky Lickies and other TD Mints products, and these fantastic lollipops join our already vast selection of marijuana-infused edibles.
Bring your medical marijuana card to Kind Meds today to pick up some Sticky Lickies, and check out our wide assortment of effective and delicious medical marijuana edibles.
*Disclaimer: Our Menu and products change often. Some products may no longer be available.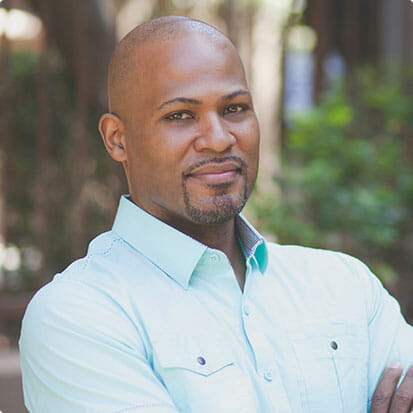 I'm a kid at heart disguised as a cannabis researcher and business owner. I've always enjoyed providing insight in the form of reviews (anime, video games, etc.) So, when the cannabis industry took off, it sparked my interest in researching, reviewing, and chronicling all things within. When I'm not researching, I'm spending time with my family, riding my motorcycle, and finding new entrepreneurial pursuits.