Kind Meds Featured Products: Mary's Medicinals MJ Products
Written by Chris Weatherall on May 11, 2018
As a Mesa AZ Dispensary, we would like to tell you a bit about Mary's Medicinals. They have some wonderfully innovative products for alternative pain management. Mary's Medicinals itself may not have been around very long, only since 2013, however its historical inspiration go back to the days of apothecaries and healers who believed in the natural healing powers of herbal and holistic medicine. Mary's believes patients come first and towards that end has dedicated itself to find new and innovative products to maximize the pain relieving qualities and benefits of cannabinoids and terpenes.
How Do Cannabinoids Help?
The human body naturally produces endocannabinoids which balance and control communication between cells. Cannabinoids are chemical compounds found in cannabis. They resemble the endocannabinoids and are credited with helping relieve many ailments, including eczema, psoriasis, fungal infections and migraines. The list is long and depending whether you use the CBC, CBD, CBG, CBN or THC varieties, the focus and type of relief differs.
Mary's Medicinals Products

All of Mary's Medicinals vape kits and pens are additive free and accurately dosed. They are convenient and discreet with rapid uptake. Mary's is known for their effective natural pain relief products and their accurately dosed delivery methods as well as their innovative products and meticulous research.
For treating anxiety, muscle spasms or insomnia, Mary's has a new 1:1 ratio CBD:CBN blend distillate and vape kit that offers a relaxing and soothing effect that can also aid in pain management with a minimized psychoactive effect. While CBN oil is difficult to distill, its sedative properties as well as reported benefits of relieving anxiety and insomnia, make it an important part of this distillate.
In collaboration with Coltyn's Crue, LLC, Mary's offers The Remedy 1:1 a distillate of CBD 100mg  and THC 100mg to help treat Crohn's Disease with its unique terpene blend with the potential of reducing inflammation and improving digestion. This was originally made for Coltyn, the first registered pediatric medical marijuana patient for Crohn's.
For instant relaxing relief, Mary's has a CBD:THC 3:1 vape pen to provide pain relief without the intense high usually associated with straight THC vape. This pen is the culmination of a year's worth of research into everything from the formula to the pen itself to make this one of the most innovative vape pens in the industry.
If you wish to stick to straight THC, Mary's has another pen with dosage accurate cartridges filled with 80-85% THC. No fillers, this vape pen has only cannabinoids and terpenes.
With its patient-first conviction, Mary's Medicinals still offers the award-winning Transdermal Patch with its accurate dosage delivery of either CBD, CBN, THC Indica or THC Sativa, depending on your needs. Each patch is a 2×2 inch square and can be put on any venous part of the skin for discreet all day or all night relief.
For quick relief from the onset of migraines or other pain, Mary's has a a transdermal gel pen that can be used with the patches. Just rub it into the affected area for swift relief. It comes as CBD and CBN in 50 doses of 2mg each.
If you prefer capsules, Mary' Medicinals carries a high bioavailability supplement that comes in 5mg capsule form as either CBD or CBN and is 100% natural. Each container has 30 capsules with no fillers or additives.
There is also a topical ointment using Mary's proprietary carry agent and 100mg of active cannabinoids (CBC) to promote muscle pain relief and inflammation. It is part of the inside/outside approach to healing that Mary's Medicinals has. Use it topically on the affected area for pain relief.
For a cooling action with muscle pain relief, try Elite CBD Muscle Freeze for topical use. It combines CBD with other plant extracts to provide a soothing and cooling effect. It comes in 50mg 1oz sizes.
Mary's Medicinals is also the exclusive manufacturer of Elite's Remedy CBD tincture. It's a concentrated 500mg of CBD in each bottle with almost 2mg per dropperful. This tincture formula comes from the sacred anointing oil from the Old Testament and is suspended in sweet almond oil. It is one of  the most concentrated and pure BD products available to the public.
Elite Bootlegger Distillate is probably as powerful as the 1920's moonshine. Actually, the distillation process ensures consistent purity and clarity of the cannabis extract. It comes in two profiles: Firewater is a Sativa Terpene identity with reports of euphoria, energy and alertness and is perfect for daytime use. Seven Stars is an Indica Terpene identity for relaxation and tranquility, it is designed for evening use or low energy activities. Indica is usually used for pain relief and to improve appetite.
Juicing has become very popular and juicing cannabis is a great way to get all the health benefits, however it has only been available to those with access to large gardens – until now. Mary's Medicinals researchers have created a process to preserve the fresh plant material so the active cannabinoids remain intact and are shelf-stable. Mary's has combined them with either Greens or Whey Protein and these powders can be added to your juice for the complete nutrient rich benefits of the cannabis plant.
Mary's has partnered with PAX Era and now provides two different 100% natural PG-free distillates for the PAX Era pods. PAX Era vape pens have temperature control so you can find the perfect vapor amount and flavor profile for you.
Visit Kind Meds Today
For chronic pain and muscle spasm relief, we recommend you try out the Mary's Medicinals CBD Products at our Mesa AZ store. Of course, if you prefer the results from THC, we recommend Marys THC products at our Mesa AZ store. There are plenty of options and they are all well researched and natural. Come by Kind Meds and find all Mary's Medicinal products as well as the other marijuana products and Marijuana Edibles that we offer. We pride ourselves in offering the highest quality medical products that promote a holistic, healthy lifestyle.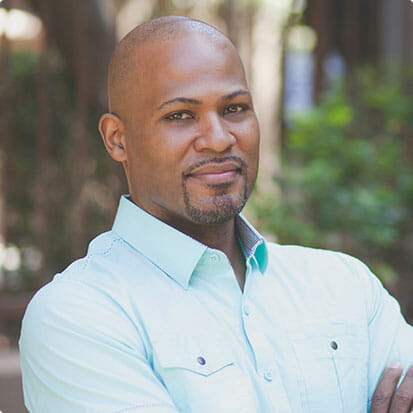 I'm a kid at heart disguised as a cannabis researcher and business owner. I've always enjoyed providing insight in the form of reviews (anime, video games, etc.) So, when the cannabis industry took off, it sparked my interest in researching, reviewing, and chronicling all things within. When I'm not researching, I'm spending time with my family, riding my motorcycle, and finding new entrepreneurial pursuits.