Vape Pens for Wax, Liquid and Dry Herb
Written by Chris Weatherall on May 25, 2018
Many Medical marijuana cardholders in the East Valley know that Kind Meds carries the latest in medical marijuana devices, strains, and product varieties. Vapor devices are an increasingly popular choice among medical marijuana users, and vaporizing has many advantages over traditional smoking. If you're interested in vapor devices for medical marijuana, stop by Kind Meds to see our newest products and waxes, liquids, and dry herb strains.
Why Choose Vaping?
Electronic cigarette devices exploded in popularity in recent years as an alternative to smoking cigarettes. The technology functions around the same concepts for medical marijuana devices, affording users with a fully customizable marijuana experience. Vapor is less harmful than smoke, and people who vape can enjoy the positive effects of nicotine without the harmful side effects that cigarettes entail. Devices are also highly customizable, so users can find a device that feels, looks, and delivers exactly how they want.
Vaping is a discreet and stylish way to enjoy medical marijuana's benefits without the drawbacks and stigmas typically associated with smoking. Vapor leaves a pleasant but fleeting cloud of scent behind that does not absorb into clothing or other materials, so you can enjoy it practically anywhere.
How Does Vaping Work?
Smoking requires inhaling burnt smoke, which is typically very hot, carries carcinogens from destroyed plant matter, and this residue is very harmful to your respiratory health. Vaping is a very similar process, but with far less severe consequences for your health. Instead of burning the dry herb or wax with a flame, a vapor device super heats it with electricity until it vaporizes, producing a much cleaner vapor. The active compounds in medical marijuana concentrate, waxes, liquids, and dry flowers still reach the user after inhalation without the debris from the vaporized organic matter. Vapor is smoother, cooler, and more pleasant than combusted smoke. Most medical marijuana vapor devices are about the size and shape of a pen, while others have tanks and larger battery compartments.
Finding The Right Solution For You
If you're looking for the best vape pens and other devices, Kind Meds has several of the leading brands available today. Some medical marijuana users find that vape pens for wax produce a more effective experience than vape pens for dry herb, while others prefer to stick with the tried flowers they know and love. Whatever your case may be, Kind Meds will help you explore products from some of the best vapor device manufacturers in the industry.
Among your options are dry herb pens, wax pens, and liquid pens. Different types of medical marijuana concentrate produces different effects with varying degrees of potency, so you may want to try different options before investing in a device. One of the benefits to vaping over smoking is there is almost always room for customization. If you find that your vapor device doesn't hold as much concentrate, wax, or liquid as you would like, Kind Meds can help you find an upgrade or attachment to help your vape last longer. If you're interested in different flavors or want to switch from dry herb to liquid, we can help with that as well.
Timeless Vapes
Timeless Vapes is a staple of the medical marijuana vapor industry, offering state-of-the-art devices and a wide range of strains. Timeless Vapes reviews speak to the company's commitment to providing the highest quality vapor products to medical marijuana users, and Kind Meds now offers the Timeless Vapes line at our Mesa, AZ store.
Medical marijuana users often prefer one strain or type of strain over others, and Timeless vape cartridge strains include a wide variety of sativa, indica, and hybrid options. Timeless Vapes uses a rechargeable lithium-ion battery device shaped like a pen and users purchase cartridges of their favorite Timeless Vapes flavors. Once the cartridge is empty, simply attach a new cartridge and recharge your device to continue vaping. Timeless cartridges are full of distillate, one of the purest and most concentrated forms of liquid cannabis oil, and they offer a variety of "Energy," "Chill," and "Rest" flavors.
Energy Flavors
The standout among the Energy selections available from Timeless Vapes is Lemon Faderade, an energetic sativa blend with a distinct lemon-lime flavor. Medical marijuana users can expect notes of fruit, citrus, and sweetness in sativa blends, and Timeless also offers other exciting flavors like Clementine, Grapefruit, Super Lemon Haze, and Green Crack.
Chill Flavors
Timeless Vapes' Chill selections include the best of both worlds. Hybrids strains contain both indica and sativa elements to create fantastic blends of relaxation and euphoria. The Timeless OG is the newest in-house Chill flavor and is a blend of the fan-favorite Skittles and SFV OG. Pineapple Kush, Trainwreck, and Tangerine Dream offer pleasingly sweet fruit notes in a smooth vapor with the earthy undertones found in indica strains.
Rest Blends
Indica users expect deep, herbal flavor and profound relaxation effects from their medical marijuana, and Timeless Vapes has a healthy assortment of indica strains. SFV OG and Banana Kush are the newest arrivals, and other favorites include Strawnana, Tahoe OG, Blue Cheese, and Bubba Kush.
If you're interested in finding Timeless Vapes in Mesa, AZ, Kind Meds has you covered and is a licensed retailer. Stop in today to see a Timeless Vapes device for yourself and check out our selection of flavors.
Dream Steam Vapor Products
Dream Steam uses a proprietary CO2 extraction process to refine their THC oil in a variety of indica, sativa, and hybrid options. Dream Steam cartridges are available in three different strength levels: 200mg, 300mg, and 400mg, so users can find the right concentrate for their needs. Dream Steam is one of only two medical cannabis companies in the county to earn Patient-Focused Certification for cannabis product manufacturing. They have also displayed the content of cannabinoid on all of their products since 2014, well before the laws required it. The Dream Steam system contains no petroleum-based elements, only the THC concentrate and all-natural fractionated coconut oil to ensure accurate dosing in every cartridge.
Kind Concentrates
Kind Concentrates is Arizona's original cannabis concentrates company and has won more awards than any other medical cannabis manufacturer. Kind Meds in Mesa, AZ carries the extremely popular Kind Concentrates product line, which includes a variety of indica, sativa, and hybrid blends crafted with the finest ingredients. Medical marijuana customers in Arizona are probably already aware of Kind Concentrates' selection of cannabis-infused snacks, beverages, and dry products. Kind Concentrates offers vapor devices for live resin, clear concentrates, and clear vape devices.
Visit Kind Meds For The Latest Cannabis Vapor Products
With so many flavors and strain varieties from the leading brands, Kind Meds is a one-stop shop for all of your medical marijuana needs. We also offer a wide selection of dry flowers, concentrates, edibles, beverages, accessories, and countless other medical marijuana products, so visit us in Mesa, AZ today to learn more about vaping and see how we can improve your medical marijuana experience.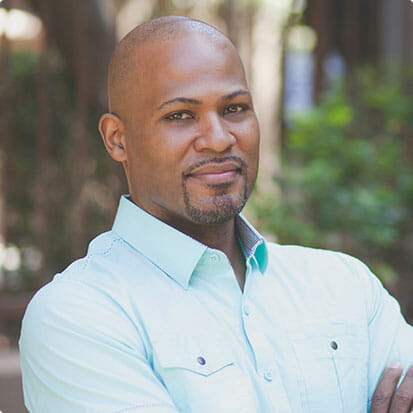 I'm a kid at heart disguised as a cannabis researcher and business owner. I've always enjoyed providing insight in the form of reviews (anime, video games, etc.) So, when the cannabis industry took off, it sparked my interest in researching, reviewing, and chronicling all things within. When I'm not researching, I'm spending time with my family, riding my motorcycle, and finding new entrepreneurial pursuits.