Celebrate What's (Now) Legal This 4/20/20
Written by Chris Weatherall on Apr 19, 2020
Government officials declared cannabis dispensaries around the nation as "essential." This was not only in Arizona but in California, Colorado, Oregon, Washington, Michigan, Nevada, and many other states, too. As businesses were shut down amidst Corona-virus concerns, cannabis dispensaries were quietly and routinely exempted as essential medical facilities.
This is good – and historic – news for the medical cannabis community. As many of us need our cannabis products now more than ever, it's a huge relief not to have to worry about accessibility during these difficult times.
Why This Is Good News for the Cannabis Industry
Unlike past challenges, cannabis hasn't been essential – it's only just been legal. Consider a few other reasons why this is good news.
While having a long history of being demonized in the United States, it's refreshing to see our legislators in Arizona and beyond work towards openly acknowledging the myriad medical benefits of cannabis.
An increasing number of our officials have begun to see how many of their friends and relatives have been helped by it.
Our legislators have also begun to see the logic of using medical cannabis as an alternative to more addictive pain-relieving substances, or even alcohol.
This is an explicit acknowledgement that, when cannabis is not legally available, it truly does negatively impact our healthcare system by driving more patients to emergency rooms, ICUs, and further types of medical care.
Changing Our Cannabis Habits this 4/20
We are living in a time when people are flocking to essential cannabis dispensaries in larger numbers than ever before. Why the increase?
Here are some facts:
It's not purely for the relief of physical pain that more people are using medical cannabis than ever before, although we are seeing that in larger numbers as well.
In the United States and Canada alike, during this global health crisis, more people are using medical cannabis to control their anxiety and stress levels.
Perhaps needless to say, but Indica-dominant-strain sales are way up as people try to experience relief from that anxiety.
Sales of edibles are also high, as people try to pamper their respiratory systems a little more.
However you wind up celebrating 4/20 this year, you can do it knowing that our 'essential' community grows stronger, even amidst crisis.
How To Celebrate 4/20 During COVID-19
Wondering what to do this 420 while you're stuck at home?
Why not teach yourself something new?
On YouTube you can find videos on just about anything. Look for 420 how-to's or check out the videos by Leafly to learn something new.
Whether it's how to use cannabis in the kitchen or roll the perfect blunt, promise yourself that you'll learn one new thing about cannabis this 4/20. Leafly suggests you get online and challenge your friends to a blunt rolling competition. We support that idea.
If you do post a picture or a video, tag us. Let's see your skillz! 
The Perfect Strains for 4/20
Lava Cake
The Lava Cake strain is a flavor-packed 70/30 Indica cross of Thin Mint GSC (f.k.a. Thin Mint Girl Scout Cookies) & Grape Pie, known for its delicious flavor profile and supremely relaxing high. Expect a powerfully sedating high that calms both the mind and body. Waves of relaxation wash over you after just a few puffs of this sweet treat. Releasing anxiety and tension from the neck and shoulders until a full-bodied relaxation is achieved.
Do-Si-Dos
Do-Si-Dos is an indica-dominant hybrid with qualities similar to its parent, OGKB. With glittering trichomes, bright pistils, and lime green and lavender leaves, this strain is a feast for eyes. These classic OG aromas blend nicely with medical-grade body effects that lean toward the sedative side with the addition of Face Off OG genetics.
Medical Marijuana Cardholders in Arizona can now Pre-order by Phone
Ready to party (or simply medicate) with high quality product this 4/20? Call in your order and SAVE.Kind Meds is following all Arizona DHS guidelines to ensure our dispensary is as safe and compliant as possible during the COVID-19 Pandemic. In order to speed up the process of ordering and pickup, we are now offering call ahead orders.How Phone Ordering Works:
Review the Kind Meds current menu on our website here
Check for 4/20 cannabis deals here 
Call our dispensary at (480) 686-9302 during business hours: 10AM – 8PM, 7 days a week
Place your order with our staff
Check in at the lobby where you can pick up your order
Discounts and specials will be applied when you purchase at the dispensary
All orders are for same-day pickup only
We will maintain regular store hours, which are 10AM – 8PM, 7 days a week.
Call-in Orders: (480) 686-9302
Learn More About Call-in Ordering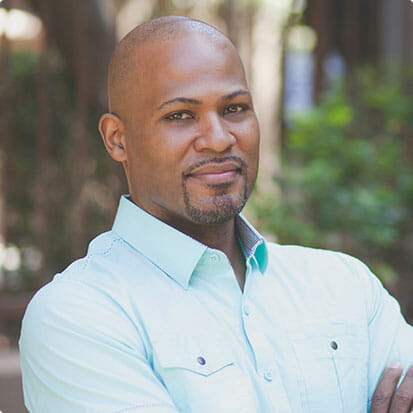 I'm a kid at heart disguised as a cannabis researcher and business owner. I've always enjoyed providing insight in the form of reviews (anime, video games, etc.) So, when the cannabis industry took off, it sparked my interest in researching, reviewing, and chronicling all things within. When I'm not researching, I'm spending time with my family, riding my motorcycle, and finding new entrepreneurial pursuits.