Featured Cannabis Brand: Grow Sciences
Written by Chris Weatherall on Apr 21, 2023
As the cannabis market continues to grow, it's crucial to make sure that you're getting high-quality cannabis products from a dispensary and brands that you can trust. That's why Kind Meds is committed to providing our customers with high-end cannabis products that are created and cultivated with care. Whether you smoke flower, prefer to take edibles, or anything in between, it's crucial to know where your cannabis is coming from and how it is cultivated.
This month, we're highlighting a popular cannabis brand we love because of the quality products it provides: Grow Sciences. Based right here in the heart of the desert, Phoenix AZ, Grow Sciences focuses on cultivating elite flower and extracts that provide customers with the potent, delightful effects they're searching for.
Here's everything that you need to know about them and their line of craft cannabis products.
Story of Grow Sciences
Founded and currently headquartered in the valley of the sun AZ, Grow Sciences is a cannabis brand dedicated to creating top-tier flower and extracts. The creators at Grow Sciences focus on cannabis genetics and optimizing the various effects cannabis can have when wisely and intentionally cultivated. This all results in high-end cannabis that is used throughout a multitude of products.
With almost 150 different craftspeople, artisans, and business experts on their team, Grow Sciences has spent years forming a brand that creates superb cannabis that their customers can count on. From their hand-trimmed flower to their hash rosin edibles, Grow Sciences offers a variety of top-tier cannabis products for Arizonians to enjoy.
How Does Grow Sciences Cultivate Cannabis?
Every cannabis brand cultivates its flower a bit differently, which ultimately has a significant effect on the potency and quality of the products. At Grow Sciences, cannabis is cultivated in temperature-controlled facilities that allow the company to regulate the entire growing process. Unlike outdoor growing facilities, indoor cultivation provides a much more consistent climate that allows cannabis to grow to its highest potential.
Once Grow Sciences' cannabis has reached full-term growth, cannabis is picked, hung to dry, and then hand-trimmed with care. By using processes that minimize handling as much as possible, Grow Sciences can keep plants intact and at their highest quality. This is a major component of what allows the company to create the type of high-end cannabis products we are proud to offer here at Kind Meds.
Products Offered at Grow Sciences
Grow Sciences has worked tirelessly to create a large assortment of elite cannabis products that our clients have come to love. We're proud to offer a variety of these products here at Kind Meds, including the following.
This Arizona-based "Zona" cannabis brand is well-known for its superior strains of cannabis flower that can provide a multitude of potent effects our clients rave about. At Kind Meds, we're constantly updating our menu with new, high-quality products and are currently offering multiple strains of Grow Sciences' high-quality flower.
Wedding Cake
Wedding Cake is a popular indicia-leaning hybrid that is a cross between Animal Mints and Triangle Kush. It's well-known for its potent mind and body high that provides relaxing, euphoric effects. Wedding Cake commonly tests high in THC-A and can produce strong results that new cannabis users should keep in mind. With its calming abilities, Wedding Cake is often used medically by clients to address issues like chronic pain, insomnia, and poor appetite.
Frozen Jelly
This Indica-dominant hybrid strain is a cross of Jelly Breath and Permafrost and is known for its potent aromatics with hints of hops and earth. Because it's Indica-leaning, Frozen Jelly tends to create a body high that helps users to slow down, relax, and fight anxiety. This strain of cannabis is also exclusively cultivated for a limited time, which is why many people decide to try it when they have the chance.
Tropicana Punch
Tropicana Punch is a hybrid with perfectly balanced levels of Indica and Sativa, offering users the ability to enjoy the effects of both cannabis subtypes. With pops of purple and green and an herbal, citrus smell, this strain is known for its mood-boosting and relaxing effects. Many of our users say Tropicana Punch helps them combat stress and anxiety.
Grape Fritter
Grape Fritter is a unique hybrid strain that is a cross of Apple Fritter and Grape Cream Cake. Many people enjoy it for its delightful fruity taste that has hints of vanilla. In addition to the euphoric, calming effects it can bring on, this strain commonly creates a head high and is also known to relax the body.
Rainbow Sherbet
This evenly-balanced hybrid is perfect for those looking for a strain that helps them to relax while still being able to feel motivated and productive. Rainbow Sherbert is known for its inspiring effects that don't pull you down and instead provide more euphoric feelings. If you're looking for a mood-boosting hybrid, Grow Sciences' Rainbow Sherbet is a great one to try.
Animal Cake
Animal Cake is another Indica-dominant hybrid that is a mix of Animal Cookies and Grape Cream Cake. This strain normally tests around 18% THC and provides relaxing, happy effects. Because of this, Animal Cake is a common recommendation for cannabis beginners looking for a more mellow, calm high.
Sundae Driver X Gushers
This Indica-leaning hybrid is the result of crossing Sundae Driver and Gushers to form a superb strain that delivers potent euphoric and calming effects. This strain is a great option for those looking to relax after a long day at work and is also known for helping users fall asleep and stay asleep. If you have been searching for a strain that can help your whole body and mind relax, this is the one for you.

Dip N Stix
Dip N Stix is a Sativa-leaning hybrid with beautiful purple leaves and a citrusy, oaky taste. It's a cross of the strains Slurricane and Platinum, providing a head and mind high that creates calming effects. This is another one of Grow Sciences' more unique strains, curated specifically for its strong effects.
Live Resin Extracts
All cannabis concentrates are extracted in a specific manner that dictates their texture, potency, and taste. For example, rosin and resin are similar-sounding cannabis concentrates but are extracted differently. Unlike resin, rosin is extracted without using any solvents, which ultimately creates a clean and potent concentrate with cannabinoid levels that can reach past 85%. Live rosin is an excellent choice for those who prefer dabbing or vaping, but it can also be used as an addition to flower or edibles as well.
Live Rosin Batter
Live rosin batter (also known as badder) differs from live rosin primarily in its texture. To make batter, the extracted rosin is whipped into a thicker, easier-to-handle concentrate. Batters are often recommended for those who are just starting to dab concentrates because they have less of an immediate "kick" compared to live rosin or live resin concentrates. If you're looking to try one of Grow Sciences' live rosin batters, check out the Sour San Souci batter offered on the Kind Meds menu.
Live Rosin Gummies
Live rosin gummies are a type of edible created from live rosin to produce potent effects for users. Because live rosin is one of the purest forms of cannabis concentrate and contains considerable amounts of cannabinoids, using it to create edibles can provide long-lasting, full-spectrum effects. Whether you're a beginner in the cannabis world or you know your way around the various edible products, you'll want to try Grow Sciences' Live Rosin Gummies for the ultimate edible experience.
Rosin Infused Chocolate Bar
This Rosin Craft Chocolate Bar is a gourmet chocolate masterpiece, infused with solventless rosin. This delicious chocolate bar is the epitome of luxury and indulgence, with each batch crafted by hand from scratch. What sets this bar apart from other edibles is its infusion of all-natural live hash rosin, which perfectly melds with the healthy fats and proteins present in the rich, high-quality chocolate. This results in a broad spectrum advantage that allows for optimal absorption of the cannabinoids, promoting an unmatched set of therapeutic and psychoactive effects.
Each recipe has been meticulously crafted by the chef to ensure that the taste and ingredients are of the highest quality before infusing with cannabis. The Rosin Craft Chocolate Bar is the ideal edible product that meets both the taste and therapeutic requirements that you've been longing for.
Live Hash Rosin Carts
Vaping has quickly become one of the most popular methods of consuming cannabis. Not only is it convenient and provides a similar experience and effects as smoking flower, but it also offers cannabis users a more discreet way to consume than smoking does. Grow Sciences' Live Hash Rosin Carts are made with their elite live rosin concentrate to provide users with a full-spectrum experience without the need for a rig or joint. With the ease of an electric pen and a 0.6-gram live hash rosin cartridge, you can enjoy the enchanting effects of cannabis conveniently.
Choosing a Grow Sciences Product
When it comes to choosing a cannabis product, you'll want to take a variety of details into consideration. Here are some important questions to ask yourself when trying to determine which product is best for you:
If you are relatively new to using cannabis, there are certain products that may be easier for you to use than others. For example, edibles, pre-rolled joints, and live hash rosin cartridges are often recommended to beginners because they are straightforward and convenient. Most people find popping in an edible, lighting a pre-roll, or hitting a vape to come fairly naturally.
Live rosin extracts and batters, however, are often purchased by individuals who are more familiar with the different forms of cannabis and how to use them. This is because dabbing cannabis concentrates requires you to heat the concentrate to a high temperature to properly yield its effects, which is commonly done using a dab rig and torch. These are elements you'll want to consider when thinking about what type of cannabis you want to try.
Grow Sciences Cannabis Review
Grow Sciences offers some of the most premium flower strains and elite cannabis products on the Arizona market by focusing on best-in-class genetics. With products ranging from Live Rosin Hash Carts to rosin-infused pre-rolled joints, Grow Sciences' goal is to enhance the cannabis experience for each person that tries their products.
Check out these reviews of some of their most popular products:
Wedding Cake Flower
This is the beloved Indica-dominant hybrid that provides mood-boosting and euphoric effects while helping users calm down. The smell of the flower is almost cake-like with hints of vanilla, giving it its well-known name. Grow Sciences Wedding Cake most often has THC-A in the 20% or more range.
Here's what verified purchasers had to say :

"Grow science delivers again! Great strain, always a good one to grab when it's around!"
Blood Peach Live Rosin Gummies
Taking the popular flavors of peach and melding them seamlessly with a top-tier live rosin concentrate, Grow Sciences created a delicious, powerful gummy for those who have been searching for a full-spectrum edible that works.
Here's what users had to say about these delectable gummies:

"Favorite edible product."
"If you want a delicious gummy that hits hard, I suggest you try these."
What Makes Grow Sciences So Popular?
What truly separates Grow Sciences from its competitors in the cannabis field is the cultivators' attention to detail. With a focus on superior cannabis genetics, they're able to create clean, potent products that provide users with some of the best cannabis experiences possible. Grow Sciences highlights the numerous benefits cannabis can provide while putting them into products that you know and love. As the cannabis industry continues to grow and more products enter the market, Grow Sciences' customers know that they can count on the company for premium cannabis.
Grow Sciences Brand Cannabis at Kind Meds

At Kind Meds, we prioritize high-quality cannabis. That's why we only work with trusted, elite brands that use cultivation and extraction methods that we trust. Grow Sciences is one of those brands, creating all their cannabis products with the care we can count on. The only thing left is to discover the product that's best for you.
If you're looking for an Arizona dispensary that focuses on top-tier cannabis and offers exclusive brands like Grow Sciences, don't hesitate to visit Kind Meds today. To learn more about the brands we feature and our location, hit us up for more information.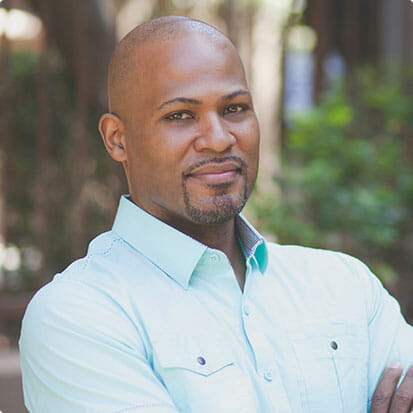 I'm a kid at heart disguised as a cannabis researcher and business owner. I've always enjoyed providing insight in the form of reviews (anime, video games, etc.) So, when the cannabis industry took off, it sparked my interest in researching, reviewing, and chronicling all things within. When I'm not researching, I'm spending time with my family, riding my motorcycle, and finding new entrepreneurial pursuits.