Flying With CBD: Are You Allowed To Fly With CBD Oil?
Written by Chris Weatherall on Feb 13, 2019
Is It Legal To Take CBD Oil On A Flight?
If you're one of many people who turn to cannabidiol (CBD) oil for pain relief, you may wonder what restrictions apply to bringing it on an airplane. Unfortunately, the federal government still bans the use of cannabis and CBD oil. This means you cannot (technically) legally take CBD oil on a plane.
Federal CBD Oil Laws
The Transportation Security Administration (TSA) is the federal entity in charge of enforcing security measures for traveling in the U.S. According to the TSA, it is illegal under federal law to possess marijuana, as well as any cannabis-infused products – including CBD oil. The TSA lists this rule openly on its website. The TSA does not differentiate between cannabis and non-psychoactive CBD oil. It also does not abide by statewide cannabis laws.
It does not matter if CBD oil or cannabis is legal in your state or in the state where you are traveling. Since possession is illegal under federal law, you could still get into trouble by trying to take it on a plane. Federal enforcement officers will have the right to confiscate your CBD oil and potentially charge you with a crime.
However, the TSA also states that it does not check passengers' belongings for illegal substances. Its screening processes focus on threats to passengers. They do not prioritize searching for marijuana or CBD oil.
Read More: Arizona Cannabis Legalization & Medical Marijuana
Can You Get Into Trouble For Taking CBD Oil On A Plane?
Yes, you could potentially face criminal charges and penalties for trying to take CBD oil onto a plane. This is true whether you pack the oil in your checked bag or try to carry it with you in a carry-on or personal item. Again, the TSA has stated it does not necessarily check for illicit substances… but if it finds any, it will act according to the law. Law enforcement officers at the airport may place you under arrest and prevent you from flying. You could face federal charges for breaking the law through "possession of CBD oil".
Remember, not all states permit the possession of CBD oil. If you are traveling to or from a state that has not legalized cannabis or cannabis products, you could also face charges on a state level. State police may charge you for possession of cannabis, which could come with penalties such as fines and jail time. Check the laws in the state where you are traveling to ensure your compliance. Most information is available online.
How To Avoid Taking CBD Oil On A Plane
It's best not to risk flying with CBD oil, whenever possible. Leave your CBD oil at home and purchase more when you arrive at your destination. This can help you prevent the possibility of facing federal charges for possessing cannabis after sifting through your stuff. Although the odds of the TSA discovering your CBD oil are relatively slim, if you are an unsuspicious, law-abiding passenger, it is wiser not to push your luck. Find a dispensary where you'll be traveling to see if you're eligible to replenish your CBD oil stock after you arrive.
Do People Still Fly With CBD Oil?
Many people rely heavily on CBD oil for their ailments and injuries. They may not be able to handle the anxiety of flying, for example, without cannabis products. Thus, some people take their CBD oils with them on planes regardless of federal law. Since CBD oil today is widely available, the laws can be a little fuzzy as to the legalities of traveling with this product. Many sources say it's legal because it's derived from hemp. Yet the TSA does not differentiate between cannabis and hemp.
The bottom line is this: bringing CBD oil on a plane is technically illegal, but many people have flown with CBD oil without getting into trouble. These people take precautions to reduce their risk of attracting federal attention. They only take CBD oil derived from hemp with them, not cannabis. They can keep printed copies of their CBD oil orders to prove it's derived from hemp. That way, even if TSA discovers the CBD oil, they may let it slide.
People who travel with CBD oil never take more than 3.4 ounces on the plane with them. This is the federal regulation for liquids in carry-on luggage. The TSA will flag containers of liquid that are larger than 3.4 ounces. Larger containers full of liquid are allowed, however, in checked baggage. Finally, travelers who risk taking CBD oil on planes never carry oils that contain any THC. Even trace amounts of THC could render the product illegal, and lead to legal problems. Even with a medical marijuana card, the federal government could flag your CBD oil.
Travel Wisely
If you use CBD oil for pain relief or other reasons, know that you cannot lawfully bring it with you on your next flight. Cannabis-based products are still illegal on a federal level, even if they do not contain THC. Do not risk getting into trouble with the federal or a state government for bringing CBD oil into the airport. Instead, leave it at home and purchase more when you arrive at your destination, if you're in a state that has legalized the product.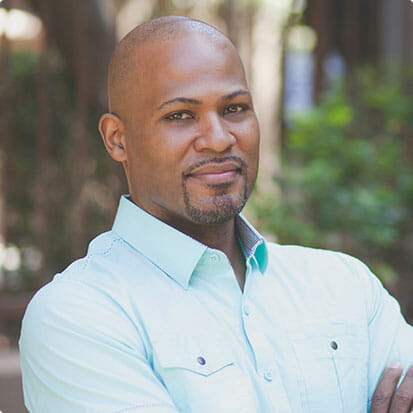 I'm a kid at heart disguised as a cannabis researcher and business owner. I've always enjoyed providing insight in the form of reviews (anime, video games, etc.) So, when the cannabis industry took off, it sparked my interest in researching, reviewing, and chronicling all things within. When I'm not researching, I'm spending time with my family, riding my motorcycle, and finding new entrepreneurial pursuits.