The Company Behind Arizona Cannabis Products Are as Important as the Smoke
Written by Chris Weatherall on Sep 4, 2019
Our level of interest in Arizona cannabis products can run the gamut: from infrequent enthusiast to a daily shake of the wake-and-bake. Cannabis consumers aren't one in the same. Just as we all have our differences, people have their reasons for partaking in nature's wonder drug. But what's behind the cannabis confections, concentrates, topicals, and sweet flowers that we've come to enjoy?
It depends.
Dispensaries Need to Be Mindful of the Company They Keep
By now, you might be thinking that some local medical marijuana dispensary owners aren't as watchful as they could be when it comes to selecting the marijuana products offered to the public. That goes without saying (though we just said it). This cautionary tale is premised on the same goal that some dispensary owners, manufacturers, and stockholders are hypervigilant on, to the detriment of hemp patients.
In a word – greed.
How Wall Street Dictates Bud
You know how capitalism works.
Those who get in on opportunity first, win—as long as they don't sell out to overzealous production and greed. Yeah, we know how that goes, and it's happening to the cannabis industry. In the minds of some, marijuana growth and industry acceptance has potentially reached a stalemate in advancing towards widespread legitimacy in the United States.
Here's why.
Federal Government Wants a Foothold on Cannabis
While the FDA continues to choke the progression of research and scientific developments regarding marijuana, it simultaneously cracks down on the big players of our industry.
In a lead-by-example move recently, Curaleaf Holdings Inc. received a warning letter from the Federal Drug Administration admonishing them for:

Selling CBD-based products online
Promoting such products with unsubstantiated health claims
But this kind of progress-interrupted isn't new to FDA behaviors. It's what they specialize in. Some 10 to 15 years ago, the nutraceutical industry found itself experiencing the same level of discrimination. In fact, many thriving businesses received the same kind of warnings, followed with legal action, penalties to be paid, and operational shutdowns. Cannabis businesses have upset the FDA applecart, so to speak, as our power appears to be unstoppable. However, where there's money, staying focused on the greater good is easily hijacked.
Numbers Don't Lie, People Do
The big players in cannabis experienced lackluster performance on the stock exchange, surprising those in the industry and large corporations who hopped on the marijuana bandwagon in hopes of cashing in early as well as the long haul. But with the removal of Canadian company Canopy Growth Corporation leader Bruce Linton, perceived as the face of legal cannabis, and news about CannTrust Holdings Inc. involved in illegal growing, legitimacy on the worldwide stage of weed is seemingly slipping away fast.
Does big business truly have the chops to commit to cannabis?
Linton gave a nod to the notion that accepting the $4 billion investment from Corona beer distributor Constellation Brands Inc. in 2018 may have contributed to the stock's downfall. It certainly doesn't help build the case for federal legalization on U.S. soil either.
Supply and Demand Aren't Always Determined by Consumers
As cannabis quickly gained more traction across a wide net of business verticals on a global scale, it became the Gold Rush of the financial sector. Hell, you can even buy weed through cryptocurrency.
With the U.S. surge over recent years to get in on this not-quite-legal-but-that-makes-it-more-desirable commodity, the quest for making obscene amounts of money superseded the early warnings by many investment analysts. Remember when the medical marijuana mission was all about providing better patient care through natural resources? Kind Meds of Arizona still holds this to be true. But there's a bigger picture to be mindful of.
Public Reaction Can Change Cannabis Delivery System Push
Marijuana connoisseurs and newbies alike have delved into the variety of cannabis delivery systems in search of their preferences in use. Just like other popular products and services, human behavior indicates what will rise to the top. Today, people favor a more intense, immediate, and long lasting cannabis experience. But at its root – convenience is also playing a role in how people are choosing Arizona marijuana products.
Think of the decisions you make in your daily life compared to the past. Many of our lifestyle choices are based on making our lives easier. Think of Uber and Lyft. Grubhub and Postmates. Cannabis use is no different.
We want more with less effort.
Competition Is Good – to a Point
This ease of accessibility culture has paved the fierce competition in the edibles market, for example. Take this on a nationwide scale and it's easy to see how this can affect what is selling and what is collecting dust on dispensary shelves. For many marijuana business owners, the purchase trends came as a surprise. As consumer demand increases, so too does pricing, increasing competition. The cycle continues until something has to break.
It did.
Big Marijuana Can Look A Lot Like Big Pharma
With more entrepreneurs diving in to the cannabis industry, more marijuana products are ripe for the picking. More choice to consumers and oversupply will bring prices down. This, in turn, tightens profit margins. Cannabis businesses are left with little choice but to alter the way they manufacture product, minimizing quality, compromising the industry's original altruistic mission, and jeopardizing patient health.
Until the FDA and DEA change the way they classify marijuana, consumers, big cannabis business and its shareholders and stockholders are somewhat at their mercy.
Why the Local Grow Is a Trusted Resource
How did smoking a bowl get so complicated? Too many people involved? More regulation. More rules. And the almighty dollar. With every extra step involved in the business of cannabis, it's no wonder that people can lose track of what's important.
Kind Meds likes to keep it simple.
Quality product. Local grow. And full transparency.
Our medical marijuana dispensary located in Mesa, Arizona area prides itself to deliver nothing but quality products as we understand your need for pain alleviation. So every patient knows what's available, what to choose and how to deliver the best use, for the right product experience that not only fits personal lifestyle, but addresses the source of the problem—to help alleviate it.
Come visit the Kind Meds store, a Mesa, Arizona marijuana company specializing in helping adults and pets feel better, through carefully formulated, state-legal THC and CBD cannabis offerings.

Quality product. Local grow. Full transparency. Allow Us To Help You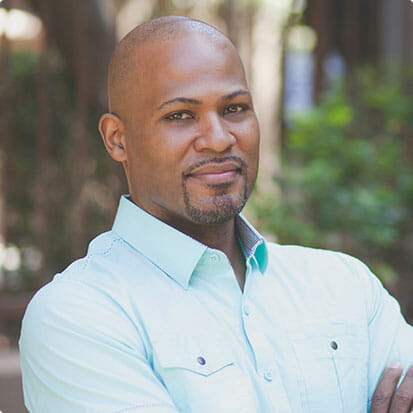 I'm a kid at heart disguised as a cannabis researcher and business owner. I've always enjoyed providing insight in the form of reviews (anime, video games, etc.) So, when the cannabis industry took off, it sparked my interest in researching, reviewing, and chronicling all things within. When I'm not researching, I'm spending time with my family, riding my motorcycle, and finding new entrepreneurial pursuits.