Medical Marijuana at Work: Wrongful Termination or Right to Use
Written by Chris Weatherall on Aug 28, 2019
You'll never really understand the difference between medication that's approved for use by the federal government, and medical marijuana – until you're thrown into a situation that defines the argument. This fight is real.
If you are currently working a gig in the Grand Canyon state as an employee, it's important to know what Arizona medical marijuana laws are and how cannabis use may affect your employment.
An Injury, A Prescription, and A Reason to Fire
This is the story of Joe.
Not your average Joe, mind you, but a great guy who'd give you the shirt off his back if needed. Yeah, the kind of guy that you want to be friends with and work with. That guy. Joe might even be someone like you. Joe likes to chill every now and then and does so with a few beers in the evening. He's cautious and considerate and would never drink and drive. Joe hasn't formed a relationship with cannabis yet.
Between his old-school thinking and believing that marijuana is just another drug and far more dangerous than alcohol, (odd as that may be) he's stayed away from partaking most of his life, except for the handful of years as a teenager, when skunk weed ruled on Friday nights.
The Great Fall
After doing his time as a forklift operator for a mid-size company located in the industrial part of west Phoenix, Joe was ready to step up his game and apply for a management position on the warehouse floor. He got the promotion and began the extra on-the-job training required with his new position.
But something happened.
Miscommunication among employees occurs when the loud sounds of machinery outweigh the volume of human conversation. Joe couldn't hear the coworker warning of an approaching forklift. The forklift operator removed his focus from front to back. Before Joe knew it, he was face-to-face with the backside of the machine. He tried to avoid the hit but his ankle got caught in the crossfire.
Pain Is a Primary Reason for Medical Marijuana at Work
Joe has a problem. Beyond dealing with his injury and how it affects his quality of life, keeping that paycheck going is essential. His employer is okay with him working on site though his time spent operating equipment is at a standstill until his doctor signs off on his recovery.
Even with the reconfiguration of his work duties, his pain remains.
Here are Joe's options in treating his pain at work:
Try to work through the pain with over-the-counter medication.
Escape the pain with prescription opioids.
Escape the pain with medical marijuana.
Live with the pain without use of drugs.
If you've ever tried to live with pain, you already know how difficult and debilitating it can be. Over-the-counter medications often prove ineffective or not quite enough in alleviating discomfort. Pain during the work day is hard to ignore and will take every ounce of focus you have to get through it, leaving nothing left to handle obligations and tasks that must be met as an employee.
Why Cannabis Is Getting a Nod from Arizona Employees
Many people turn to prescription pain pills for relief, though use (more than five days) can quickly develop into opioid addiction. For those, like Joe, who work around heavy equipment, medication use is strictly prohibited. In fact, many medications come with a warning label about side effects from use such as drowsiness, disorientation, etc. when taking these pills.
What started out as presenting many options for Joe's pain management has quickly dwindled down to one — using medical marijuana at work.
But there's a quandary with cannabis.
The stigma. The card.
The stigma. The law.
The stigma. The list.
The stigma.
Before You Apply for a Mesa Marijuana Dispensary Card
Employers in Arizona have drug policies that are there to establish health and safety practices to protect employees, vendors and, of course, the employers as well as the business entity.
Why?
A lot can go wrong at a job site when drugs and alcohol are used. Makes perfect sense, to a point. Let's not forget about Joe who has to come up with a pain management plan to keep his job, earn his paycheck, and effectively heal from his injury. He began to research the touted benefits of medical marijuana at work and decided to apply for his cannabis card.
Here's where this option can get muddy.

Arizona's Medical Marijuana Act (AMMA)
Company specific drug policy
Being on "the list" of cannabis cardholders
What the AMMA Means to Arizona Employees
Clarification of the Arizona Medical Marijuana Act (AMMA) took place this year in an Arizona federal case known as Whitmire v. Wal-Mart.
Although the circumstances of this case are different than what Joe is facing, it does shed light on the nuances of medical marijuana use at the workplace and the assertion of power that companies believe they have on their employees, compared to the truth. Whitmire, an employee at Walmart, was already a qualified, card carrying member of the cannabis club. For whatever her reasons were, she was using medical marijuana even though Wal-Mart prohibited its use.
How did her employer find out?
Whitmire hurt her wrist on the job and began the internal process, through human resources, to report her injury and seek medical treatment for it. As part of the process, she was drug tested.
She was fired.
Here's Where Arizona Workers Stand Now
The updates to AMMA help align with the Arizona Drug Testing of Employees Act (DTEA).

An employer cannot penalize a qualified patient for testing positive for marijuana unless there is proof that said patient was impaired by, used, or possessed marijuana on site at the place of employment or during the hours of employment.
Furthermore, an employer cannot view an employee "impaired" solely based on insufficient levels of marijuana in a drug test. There also has to be a good faith presentation of other proof, such as noted above in #1.
How does this affect Joe?
Unless Joe has to deal with random drug testing at work, he can consider using medical marijuana outside of his job with minimal risk for wrongful termination. However, if he misuses cannabis to the point that impairment is obvious, his employer then has the right to drug test.
What happens from there is up to his employer.
On another note: What may seem "legal" in a dispensary can prove problematic during the drive from the store, and kept hidden until you get pulled over from law enforcement for some other violation.
This happened to Adam Wanko in 2017.
Why Not Tell the Boss You're Using Medical Marijuana
There's that ugly word, stigma, rearing its head. Remember, not everyone is on board with cannabis culture, even in instances to help treat health issues.
While advocacy for medical marijuana use in Arizona supports a much larger federal initiative for national legalization, be wary about whom you share your medical marijuana information with. Even if your place of employment has a purple haze flower pattern on the bathroom stalls, their acceptance of marijuana can change with the wind or the next wave of management hires.
Medical Marijuana and Joe's Next Job
In case you were wondering, Joe did get his cannabis card and purchased his product here at Kind Meds under the recommendation of his prescribing doctor and guidance from our Budtenders.
He sailed through his recovery and his ankle is good as new. He's interviewing for another job with another employer, more perks, more pay. But Joe's pre-employment circumstances are different now than they were before he was hired at the prior company.
Joe is on "the list".
Each time a person registers for a medical marijuana card, their name and information goes into a database managed by the U.S. Health and Human Services Department. This list is accessible to law enforcement as well as public and private sector employers. Yes, a perspective employer could omit you from employment consideration based on your name seen on this list.
Is that discriminatory?
According to the Arizona Revised Statute Section 36-2813, yes, but some will do it anyway. How?
A perspective employer can find another reason NOT to hire you.
Joe might run into a snag in the hiring process, depending on whether his next potential employer wants to run his name across the HHS list or not.
Does Joe care? Should Joe care? What risks do you find worth taking for the sake of taking better care of your health?
Never Second Guess the Quality at Our Mesa Marijuana Dispensary
Although Arizona medical marijuana law comes with a slew of regulations, best practices, and hard-to-maneuver-through rulings to open a dispensary, let alone market its existence, Kind Meds doesn't cut any corners.
What that means to you, our patients, is that you'll never have to second guess our products and the health-minded experience you've come to expect.
Discover How We Provide Quality You Can Count On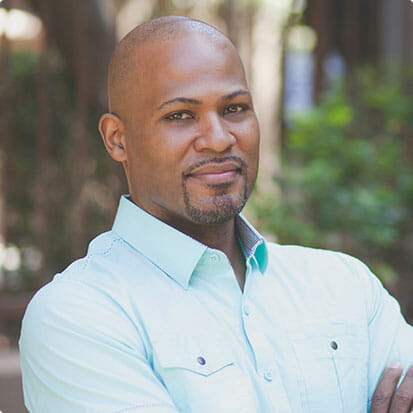 I'm a kid at heart disguised as a cannabis researcher and business owner. I've always enjoyed providing insight in the form of reviews (anime, video games, etc.) So, when the cannabis industry took off, it sparked my interest in researching, reviewing, and chronicling all things within. When I'm not researching, I'm spending time with my family, riding my motorcycle, and finding new entrepreneurial pursuits.