Marijuana Strain List AZ
Written by Chris Weatherall on Jul 26, 2019
The use of medical marijuana in Mesa, Arizona has been legalized. Medical marijuana has documented benefits. Those suffering from a variety of debilitating conditions can benefit from it. From pain relief to its naturally anti-emetic properties, medical marijuana licenses are increasing. It is currently legal in 29 states and the District of Columbia.
Arizona, which has some of the strictest drug enforcement laws in the nation, allows patients to purchase and use medical marijuana for a variety of medical conditions. Several types of qualifications for medical marijuana cards in Arizona may exist. However, once a patient has a card, several options available to them.
Once you have a card to use medical marijuana, you have options available for purchase. The Arizona cannabis legalization law allows for qualified patients to purchase and use medical marijuana for many documented medical conditions. However, few resources exist that detail which strains are best for different medical conditions and symptom relief.
Learn the most common types medical marijuana in Mesa, Arizona. How can they provide relief from the symptoms of common ailments?
Medical Marijuana Weed Strain List AZ
Many people who newly receive medical marijuana cards are overwhelmed by the options available. How do you choose which is right for you? Not all strains are created equally. Some may produce different effects.
If you're new to receiving a medical marijuana card, learn about medical marijuana and its benefits. If you have been using your card for a while, learn more about the nuances between the different strains available.
Here are the different medical marijuana strains available in Arizona, particularly in the Mesa area.

Agent Orange
Agent Orange has notable flavors and uplifting effects. It is a hybrid strain between Orange Velvet and Jack the Ripper.
Well-balanced, reminiscent of oranges and other fresh citrus fruits is its scent profile. The plant itself has stained deep hues of maroon and purple. Certainly, this is a pleasant change from other green buds.
Moreover, its pleasant aroma and calming side effects make it an ideal choice for warding off depression or lethargy.

Mendo Breath
Mendo Breath is a hybrid strain. It is a combination of OGKB and Mendo Montage. The buds take on a frosty appearance and smell of vanilla and caramel.
Mendo Breath is best saved for the evening. Due to its potency, its pain-relieving benefits make it a good choice for those who suffer from chronic pain or discomfort.
Strains such as Mendo Breath are particularly effective for hard-to-treat pain. For instance, neuropathic pain.

Bruce Banner
Bruce Banner gets its name from the characteristic shade of green of Banner's alter ego, the Incredible Hulk.
The effects mimic that of mild-mannered Banner. Bruce Banner is prized for body relaxation properties due to its relatively high THC content compared to other strains. As a result, it may be appropriate for those who suffer pain from muscle spasticity.
Mild euphoria is also associated with this strain.
Check Out the Strains Currently on Our Menu

Amnesia
Unlike many of our other varietal, Amnesia is a sativa dominant strain of cannabis.
Sativa-dominant strains often have lower amounts of CBD and higher amounts of THC. That is to say, Amnesia will produce a more marked psychotropic effect. Moreover, they will not have the same effect on inflammation as some of the higher-CBD varietals.
The high THC content makes it a more suitable choice for seasoned card-holders.

Lemon Skunk
Lemon Skunk is another hybrid strain. It was conceived from two separate Skunk phenotypes. Both of which displayed zesty lemon traits. Lemon Skunk is often medically prescribed for:
insomnia
nausea
pain
stress
depression
Nonetheless, it may help conditions including anxiety, bipolar, Crohn's disease, and migraines.
Lemon and earthy are some of the words to describe it. Common effects include increased creativity, energy, euphoria, and happiness.

Soul Assassin OG
As a hybrid plant, the Soul Assassin OG is an OG Kush varietal that has both citrus and diesel notes.
The smoking experience is smooth and produces little irritation. Its best known for inducing a sleepy effect.
It is an optimal choice for combating:
stress
migraines
insomnia
pain that persists throughout the night

Larry OG
Also known as Lemon Larry. Larry OG is an oceanside grown varietal from Orange County, CA.
As a mellow varietal, Larry OG is a great choice for those who are just starting on their journey with medical marijuana. It produces a mellow, slightly euphoric effect that is ideal for stress relief.
Its aroma is also very pleasant, with a piney and distinct burnt orange smell.
Check Out the Strains Currently on Our Menu

The White
Upon first glance, the buds appear to be rolled in confectioner's sugar. Thus, The White is aptly named such.
The distinct lack of aroma compared to many other varietals, is what The White known for. Those who enjoy the aromatherapeutic effect of medical marijuana may pass over The White in favor of more pungent varietals.
It produces a distinct euphoric effect that may be a good choice for those who suffer from depression or anxiety.

Platinum Purple
A relative rarity in Arizona, Platinum Purple is an ideal cannabis strain for nighttime, especially for those who suffer from insomnia.
The strain produces a deep sense of relaxation and eases aches and pains after a long day. Its effect is relaxing, but its relatively low THC content minimizes any psychotropic effect.
It is a great choice for those new to medical marijuana who simply want relief from nighttime pain, stress, and anxiety.

THC Bomb
THC Bomb was originally developed to have a relatively high THC strain compared to other varieties available in Mesa. Some reports note that THC Bomb can have a THC content in the 20% range.
As a result, the strain has intense psychotropic effects compared to those bred for higher CBD content. THC Bomb's even hybrid mix mellows out the intense effect.
Thus, it suitable for those looking for something a little more potent without being overwhelming.

Headbanger
Headbanger was the winner of the 2013 Amsterdam Cannabis Cup. It is a Sativa-dominant strain, but also a hybrid.
It produces sour notes and an intense aroma. Most notably, it has intense euphoric and uplifting qualities. Thus, making it one of the most popular choices for mood disorders such as depression and anxiety. It will melt away the stresses and combat any worries that make it difficult to sleep.
In short, it is an ideal choice for those who suffer from insomnia.
Getting Started with Medical Marijuana in Mesa, Arizona
With public acceptance of medical marijuana and knowledge about its documented effects increasing, the number of dispensaries opening in the area are also growing. If you're new to medical marijuana, you might be confused by the terminology and different types of cannabis available.
As you do your research, keep in mind that not all dispensaries are equally qualified.
Look for facilities that can help you distinguish the difference benefits between strains. Moreover, they should also offer assistance choosing the right plant for your ailment and symptoms.
Our Kind Meds dispensary in Mesa, Arizona has friendly and knowledgeable professionals. They will help you find the medical marijuana best suited for you. More so, they can help you achieve your desired effect. Whether you're a new holder of a medical marijuana card or an existing patient in Mesa, Arizona looking to try something new, we can help you.
Feel free to explore our menu and reach out to us with further questions or concerns.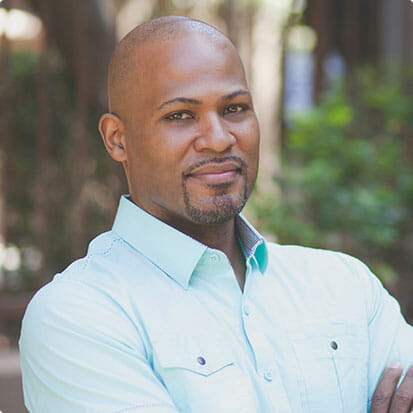 I'm a kid at heart disguised as a cannabis researcher and business owner. I've always enjoyed providing insight in the form of reviews (anime, video games, etc.) So, when the cannabis industry took off, it sparked my interest in researching, reviewing, and chronicling all things within. When I'm not researching, I'm spending time with my family, riding my motorcycle, and finding new entrepreneurial pursuits.