Top Marijuana Strains in Arizona
Written by Chris Weatherall on Apr 27, 2021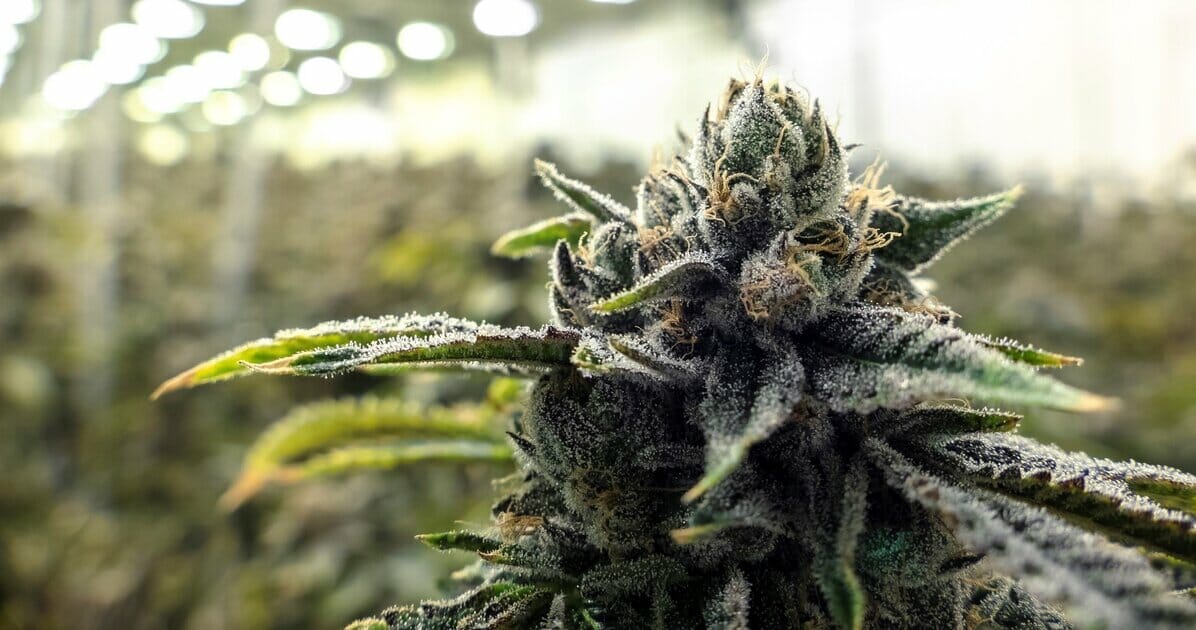 If you are staying up to date on the latest cannabis news in Arizona, then you are aware that if you are 21 or older, you can now buy recreational marijuana here in AZ. This legalization of recreational use means that there are now thousands of people that can walk into a licensed dispensary nearby. If you are one of those recreational users that is curious about the cannabis strains that were previously only available to medical marijuana cardholders, this post is for you!
What Makes A Cannabis Strain Quality or Top Shelf?
There are many elements that affect whether a cannabis strain is considered top-shelf. Not all cannabis is the same, and when you're not receiving the best product you are paying for, you will be losing out on flavor, strength, and desired effects. Even more disturbing, less-than-quality weed may contain harmful chemicals such as pesticides or filler content that could impact your health and well-being.
When cannabis is not grown and harvested by experienced farmers that have a thorough understanding of marijuana strains, you will not get the vibrant flavors and smells that result when grown by experienced people. After all, using cannabis products should be a whole experience, not just a one-size-fits-all flavor.
One aspect of a low-quality cannabis strain is weak or unpleasant terpenes. Terpenes are the compounds that give cannabis its flavor and aroma, and there are countless varieties out there that make different strains so unique. Without quality terpenes, strains can lose their therapeutic effects and potency.
If your cannabis has a musty or moldy smell, it is probably best to be avoided. Furthermore, low-quality cannabis products are often unpleasant to the eye. Your weed should have buds that look vibrant and healthy. If they are looking brown or gray, you are probably looking at a subpar product. Trusting your nose and eyes can help you pick out the top-shelf strains from poor imitations.
Cannabis, when not curated by experts, can also result in a low-quality product. Curing the cannabis plant takes time under specific temperatures, so the necessary drying processes are done to preserve flavor and potency in the best possible way. A telltale sign of weed that is not cured properly is an overly dried product, which almost certainly does not contain the flavors or potency it should. A common mistake made by amateur growers is curing the product too fast. Cannabis from questionable sources could dry the plant quickly, prioritizing making a quick buck over producing a quality product.
Professionals that are producing top-shelf, high-quality cannabis have a vast knowledge of all the different strains there are out there and can trace them back for years. They have up-to-date information on where to find rare strains, which hybrids produce the most potency or have the most medicinal effects, or enhance the recreational experience you are looking for. As you probably know, every individual is looking to meet their own unique needs, and high-quality products assure them that they are getting precisely what they want.
Why We Care About Quality at Kind Meds
Kind Meds strongly believes that when you buy cannabis products, you should get the desired effects you want from your cannabis every time, no matter what your unique needs are. We will not waste our time on cheap products, and we make sure that you will not be wasting your money on them either. There are a lot of low-quality sources of cannabis out there that rush the growing process and curate carelessly, all for making a profit over providing consumers with the product that will successfully meet their recreational or medicinal needs.
We've been around for over eight years because we carry only the best strains of cannabis product from growers with the highest reputations. All our products come from organic farms that never use pesticides or other harmful chemicals. We know that there are a lot of cheap imitations and knockoffs of quality brands out there from less-than-reputable sources. Our team of experts knows what the real deal is and which products are fakes or scams to avoid.
Leafly Strain of the Year 2020: Runtz
According to Leafly, the 2020 strain of the year was Runtz, a very rare hybrid marijuana strain that is made by Cookies. It is always a treat to get a taste of a rare strain, and because it is so rare, you never know how long it will be around. One of the reasons that Runtz is so special is because of its unique candy flavoring. The flavor is that of a hard, fruity candy, to be more precise. The aroma, too, will make you feel like you are standing in an old-fashioned candy store full of sugary sweets. The colors of the strain match the sugary aroma, and the buds come in colors ranging from lime greens that look fluorescent to deep, velvety purples.
Runtz is made by crossing the two cannabis strains, Zkittlez and Gelato. To get a better idea of what makes Runtz the worthy champion of 2020, it helps to look at the profile of the two strains it comes from to better understand just what makes this elusive strain so special. Zkittlez has a calming effect, and its buds are known to be bright green. Gelato has flavors reminiscent of dessert and is known for having dark purple buds. People have claimed that Gelato spurs creativity. When you cross these two strains together to make Runtz, it is no wonder that it was named best of the best in 2020.
Runtz comes out of Los Angeles, and it is no wonder that it is the strain of choice for many celebrity rappers. That it has such a big-name following and is name-dropped in numerous rap songs is a testament to its high quality and wide-ranging appeal. Its effects are potent, but they are also calming and creativity-inducing. Maybe this creativity-inducing quality is why it appeals to so many songwriters. Users have also noted the euphoric feelings that wash over them soon after using this product.
West Coast Top Rated Cannabis Strains
In addition to Runtz, Leafly lists the top 2020 marijuana strains from the west coast. If you are looking for the top marijuana strains in Arizona, make sure to check out this list.
They include:
Ice Cream Cake
Just like the chilly dessert itself, Ice Cream Cake is a popular strain for those looking for comfort. This indica marijuana strain is a very flavorful experience, adding hints of vanilla ice cream and cookie dough to your cannabis experience. Many users prefer this after a long day at work when they are finally at home for the evening and ready to sit down in their favorite chair or curl up on a cozy couch. "Relaxed" is the word the majority of users associate with this strain, and users have said that it can help with anxiety and insomnia.
Slurricane
The Slurricane is a marijuana strain known for its sweet grape and berry flavors. This is another cannabis product that is associated with relaxation. In fact, Slurricane is used by insomniacs to peacefully drift off to sleep, helping them get a good night's rest. This is an indica dominant hybrid with potent THC levels, so the effects will come on smooth but strong. Some users have even described the effects as uplifting.
Gelato 33
Gelato 33 is a hybrid marijuana strain that has effects that are energy-producing. This strain is made by the crossing of Thin Mint GSC and Sunset Sherbet. You can tell by the hints of orange sherbet and mint in the aroma and the flavor tastes of citrus. The effects come on strong and can give you a second wind after a long workday.
Mac
Mac, also known as Miracle Alien Cookies, is a hybrid marijuana strain. The flavor is best described as orange, and some find it even a little sour. However, earthy herbs and sweet floral scents balance the sourness out. Some users find MAC especially helpful in relieving symptoms of depression or stress. The dark green MAC nugs are very vibrant looking and known for having little orange hairs on them.
GMO Cookies
GMO Cookies is an indica marijuana strain known for its stress and pain relief. It is preferred by users who want some relief from aches or headaches or simply want to de-stress but don't want to completely zone out after consuming. This is a great choice for those who are dealing with pain but still have to get some work or chores done before their day is over. The buds are full of white or off-white trichomes and are the color of dark green. The flavor is often described as earthy or even that of coffee.
Wedding Crasher
The Wedding Crasher is a hybrid of Wedding Cake and Purple Punch, and you can tell by the unique and sweet flavor of this strain. Grapes and wedding cakes may not seem like they would go well together, but the result is bud that packs a flavorful punch. When you are crashing a wedding, you need energy to keep up on the dance floor all night. The Wedding Crasher is the perfect solution to that. However, the effects are also relaxation-inducing, and users use it for pain relief, as well.
Wedding Cake
The Wedding Cake is an indica-hybrid marijuana strain, and its effects are all about euphoric experiences. This strain is strong and widely popular. In fact, it was the Leafly Strain of the Year in 2019, so you know it is one of the best of the best. The look of the buds matches the spirit of a wedding with their colorful flowers with shades ranging from dark green to deep purple. The smoke from The Wedding Cake has a strong, creamy texture, and the smoothness invokes images of frosting. The potency of this strain has been praised by users for its strong effects. This is for people looking for cannabis products that pack an extra punch.
Reminder: Fresh Cannabis Strains Availability Changes Frequently
Flower is a FRESH cannabis product. This means in order for us to carry it, the local farms have to be able to produce it and get it to us. Farms are organic, and their products and output vary. This means we don't always have access to the same strains. What was trending in Arizona Summer-Fall 2018 for top cannabis strains might be totally different than what is available on our menu today. Be sure to check out our online cannabis product menu here before you head on over to our Mesa dispensary, so you know what is available. Furthermore, feel free to call us in advance to preorder and pick up in the lobby!
See you soon, AZ Cannabis Community!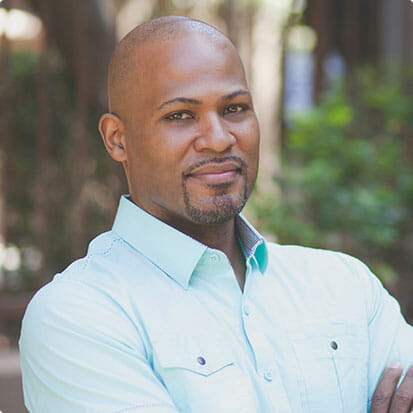 I'm a kid at heart disguised as a cannabis researcher and business owner. I've always enjoyed providing insight in the form of reviews (anime, video games, etc.) So, when the cannabis industry took off, it sparked my interest in researching, reviewing, and chronicling all things within. When I'm not researching, I'm spending time with my family, riding my motorcycle, and finding new entrepreneurial pursuits.