Tips for Getting the Most Out of Your Dispensary Visit
Written by Chris Weatherall on Jan 29, 2018
Your first trip to an Arizona medical and adult recreational marijuana dispensary can be daunting. Shopping at an Arizona dispensary is nothing to worry about, however. The experience can be highly rewarding and even enjoyable – especially if you walk in confidently with some basic information and best practices under your belt.
Related Reading: How to Get Your Arizona Medical Marijuana Card
Do Your Research
Now that Arizona legalized adult recreational use, you no longer have to have a medical  card to purchase cannabis in AZ. However, there are some individuals who still want or need their card in order to still access the products and purchase the amount they desire. Also, there are some caretakers who keep a card in order to supply an underage person with the medication they need.
If you are obtaining your card, once you've finished the Arizona medical marijuana card application process, start doing preliminary research into which marijuana dispensary in AZ you'd like to visit. Shop around to see if there is a dispensary near you. Then, narrow down your options by looking for credentials such as:
High-quality cannabis
Types of marijuana-based medical products available
Prices
Professionalism of the company
As a patient who qualifies for a medical marijuana card in Arizona, you want to partner with a dispensary you can trust for all of your pain relief needs. Ask your physician, family members and friends what their favorite dispensaries are and why they recommend them. Read reviews of different dispensaries, if any are available.
Once you find a dispensary you like, browse its website to familiarize yourself with its wares. The more you know about the place before you shop, the better prepared you will be.

Plan Your Needs Before Your Dispensary Visit
How much do you know about cannabis-based products? If you're not feeling too confident about your knowledge base, take time to figure out what it is you're looking for and how much you're willing to spend. Walking into a dispensary unprepared is OK if it has a friendly and helpful staff.
However, knowing what you want beforehand can make the process easier on everyone. If the dispensary has an online menu, peruse this before visiting in person.
Bring the Necessities
Don't walk into an Arizona dispensary without the basic necessities for purchasing legal marijuana: your current, state-issued photo identification (driver's license or passport) and your valid state medical marijuana card. No legal dispensary will sell you marijuana unless you have the right ID.
Prepare to show someone your ID before you're even allowed to enter the building, and then to show it again prior to making your purchase. Some dispensaries have cash-only policies, or limits on which cards they take due to federally owned banks. Bring cash for your first visit to be safe.
Know Local Laws
Take a few moments to read up on Arizona's most current legislation concerning medical marijuana. Getting educated on legal policies can help you feel prepared and confident. For instance, patients can purchase up to 2.5 ounces of marijuana from state-licensed dispensaries every two weeks, and can only possess 2.5 ounces at a time.
It is illegal to drive while under the influence of medical marijuana if it impairs your ability to drive. You will not receive a driving under the influence (DUI) charge in Arizona simply for having the cannabis in your system if you have a valid medical marijuana card.
Know Your Rights: Cannabis Legalization & Medical Marijuana
Prepare a Budget
Prevent sticker shock by doing your research into how much you should pay for products. Visiting a state-licensed dispensary can help you avoid paying too much for medical marijuana.
Still, it is helpful to review medical marijuana product prices beforehand so you know what to expect. Prices for products can range from $4 to $155 and above, depending on what you need. Find a dispensary with the right products and prices for you.
Don't Make a Dispensary Faux Pas
Dispensaries are not pharmacies, but they're not regular stores either. They are unique and have their own set of rules. If you select a reputable dispensary, odds are you'll receive strong service and an overall welcoming atmosphere. There are, however, things you can do to avoid stepping on any toes. For example, most dispensaries don't allow photos inside the building. Leave your cell phone in your pocket to avoid getting in trouble. Talking on your phone can also be a distraction to other customers.
Also, respect others' privacy. Just like a pharmacy, dispensaries are full of patients. Give others plenty of space so their medical conditions can remain private.
You can tip your associate if you like and if the dispensary permits it, but it's not as expected as when you're at a restaurant with servers. Dispensary associates make 2 to 3 times more than serving staff. Whether you tip and how much you leave is entirely up to you. If you plan on returning to the same dispensary, your regular associate will appreciate the gesture.
Feel Free to Ask Questions
Dispensary professionals are there to answer customer questions. There are no stupid questions when it comes to a medical cannabis purchase. At Kind Meds, feel free to ask our staff any questions you may have, no matter how broad or specific.
If you're not sure which product to purchase for your needs, ask. Don't know how much you'll need? Ask. Solicit our opinion on products to make sure you get the type of cannabis that meets all of your health needs. Federal law typically prohibits returns, so make sure you're purchasing the right thing the first time.
See Kind Meds' Cannabis Products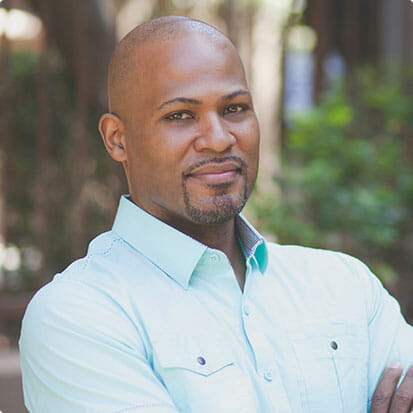 I'm a kid at heart disguised as a cannabis researcher and business owner. I've always enjoyed providing insight in the form of reviews (anime, video games, etc.) So, when the cannabis industry took off, it sparked my interest in researching, reviewing, and chronicling all things within. When I'm not researching, I'm spending time with my family, riding my motorcycle, and finding new entrepreneurial pursuits.