Turkey Stuffing with Cannabis That'll Take the Pain Out of Thanksgiving
Written by Chris Weatherall on Nov 20, 2018
Everyone knows that stuffing is a staple of an American Thanksgiving dinner. Some people who use cannabis may want to try adding marijuana-infused dishes to their Thanksgiving celebrations, and others may simply want a change of pace from the usual cornbread stuffing. If you're curious about ways to mix it up this Thanksgiving or if you think your guests (responsible, adult guests) would enjoy cannabis-infused stuffing, check out these recipes and remember that Kind Meds in Mesa, AZ offers some of the best quality marijuana strains for cooking.
Alternative Stuffing Recipes
Although stuffing is a regular Thanksgiving staple for most Americans, there are many who suffer from food allergies, gluten sensitivity, and other dietary restrictions and typical stuffing may not be an option for them. Thanksgiving is about coming together with family and celebrating what you are most thankful for, so make sure your friends and loved ones with dietary restrictions can still enjoy a Thanksgiving meal with the family.
Offer Your Guests Variety
There is no rule saying you can only make one type of stuffing for Thanksgiving. If most of your family is looking forward to traditional stuffing you can still whip up a smaller dish of an alternative Thanksgiving stuffing recipe for relatives and guests who may not eat regular stuffing. A few alternative stuffing varieties you may want to investigate include:
Rice-based stuffing. If you want an alternative to bread, rice is filling and nutritious. Rice stuffing works very well with bits of fruits like cranberries, apples, and dried cherries.
Fruit and nut stuffing. Fruits and nuts are nutritious and filling and may be a great alternative for guests who cannot eat gluten. Seasonal spices like nutmeg and cloves can help bring out the flavors of a fruit and nut stuffing dish.
Meat-based stuffing. Many people are trying meat-based diets like the Paleo diet and Keto diet, and they may not want to load up on carbohydrates during Thanksgiving dinner. Sausage and ground beef can make a fantastic stuffing base that is delicious and filling and loaded with protein.
Bean-based stuffing. Beans have high nutrient contents and garbanzo beans in particular are incredibly versatile.
Cauliflower. This vegetable can be a delicious substitute for bread in a variety of recipes. Cauliflower stuffing can offer a dense serving of nutrients and incredible flavor as it pairs well with other additions like dried fruits, vegetables, and various spices.
Sweet potato stuffing. Sweet potatoes are one of the most nutrient-dense foods you can eat, so adding a sweet potato stuffing to your Thanksgiving meal offers a great healthy alternative to bread-based stuffing.
The possibilities are virtually endless when it comes to stuffing. Sometimes you may be able to replace just one or two ingredients from a traditional family stuffing recipe to cover your guests' food sensitivities without sacrificing flavor. Of course, if you and your guests enjoy cannabis and want to include it in your Thanksgiving meal then you absolutely must check out the following recipe for (big smile)marijuana-infused stuffing.
Marijuana-Infused Stuffing Recipe
Cannabis cooking generally starts with a butter or oil base. The first step in cooking any cannabis-infused dish is preparing the butter or oil base with cannabis.
The Cannabutter Recipe
The first thing you will need to do is to decarboxylate (decarb) your cannabis in order to unlock its potency. If you don't, you will end up with a weak or inactive product. Once you have done this, you're ready to make the cannabutter. Use the handy cannabutter dosage calculator on our website to help you figure out the exact amount you will need. Don't forget, the THC in the bud will determine how strong your cannabutter is.
Check Out Our THC Cannabutter Cooking Calculator
Other ingredients you will need include:
One onion, chopped
Two minced cloves of garlic
Two stalks of celery, chopped
One pear diced into small pieces
One-half cup of dried fruits. You can use dried cranberries, cherries, apricots, raisins, or any other dried fruits you like.
One-half cup of roasted and shelled pistachios
One bunch of chopped thyme
One bunch of chopped sage
One quart of chicken stock
One package of stuffing bread bits or about one to two loaves of bread cut into small pieces
After preparing your ingredients, make your cannabis stuffing by preheating the oven to 375 degrees Fahrenheit. Combine the cannabutter with the onions and garlic and cook on low heat until softened. Next, add the celery, pear, and dried fruits and mix to combine. Add the seasonings and bread pieces and thoroughly mix with the chicken stock. Once combined, transfer the mixture to a small 8×8 baking dish and bake for about 40 minutes.
Most people who consume cannabis-infused foods report that doing so creates a much more profound physical high that lasts longer than smoking or other forms of consumption. If you and your guests enjoy using cannabis or use it for medicinal purposes, cannabis stuffing can be a fantastic addition to your Thanksgiving meal.
Cannabis-Free Varieties
It's important to remember that not everyone supports marijuana use, and some people may not be willing to try your cannabis recipes. Be sensitive to your guests' wishes and offer alternatives if they do not want to eat any cannabis-infused foods. Respect other people's lifestyle choices and never offer cannabis-infused foods to guests without telling them specifically that they include marijuana. It's also essential to make sure any children visiting your home for Thanksgiving do not eat cannabis-infused foods. While these foods may not be explicitly dangerous, a child is much more susceptible to the psychoactive effects of cannabis than the average adult.
Kind Meds in Mesa, AZ offers top-of-the-line medical marijuana products and dried cannabis flowers in a wide variety of strains. Visit us to ask our budtenders about their recommendations for cooking with cannabis and tips to get you started.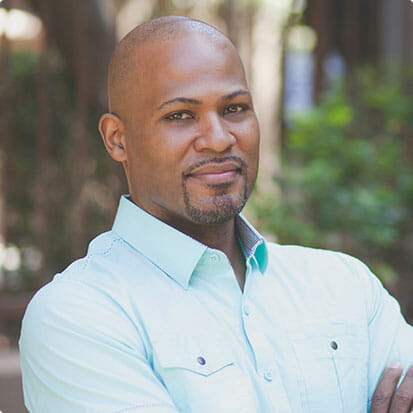 I'm a kid at heart disguised as a cannabis researcher and business owner. I've always enjoyed providing insight in the form of reviews (anime, video games, etc.) So, when the cannabis industry took off, it sparked my interest in researching, reviewing, and chronicling all things within. When I'm not researching, I'm spending time with my family, riding my motorcycle, and finding new entrepreneurial pursuits.