Understanding the New 2020 Arizona Marijuana Legalization Ballot Initiative
Written by Chris Weatherall on Jul 29, 2020
Marijuana laws throughout the United States have changed drastically in recent years, and this includes major changes to the state of Arizona and the leadership's attitude toward cannabis. With the election of 2020 fast approaching, it's essential for Arizona residents to not only know the candidates running for office, but also the legislative measures on the ballot for which they may vote. The AZ Cannabis 2020 movement is centered on the new marijuana legalization ballot up for votes this year. The Smart and Safe Arizona Act has gathered enough signatures to qualify for inclusion on this year's voting ballot.
Key Facts About the New 2020 Arizona Marijuana Legalization Ballot
Arizona has upheld notoriously harsh marijuana laws for years, only passing approval for medical marijuana in 2010 through Proposition 203 while still handing down felony charges for marijuana-related recreational possession and sale charges. After numerous additions and adjustments to Arizona cannabis regulations, a new legalization bill may have enough traction to finally change the state legislature's decision to maintain prohibition on recreational marijuana.
If the new initiative passes into law, adults over the age of 21 would be legally able to possess up to one ounce of marijuana, no more than 5 grams of which being cannabis concentrates. The new law would also allow for the home cultivation of up to six plants in an individual's primary residence, or up to 12 plants in a residence with two or more residents over the age of 21 residing at one time.
Effects on Local Arizona Cannabis Regulations
While this bill would offer Arizona adults the opportunity to try cannabis without risk of criminal penalties, it would also reshape many existing laws in Arizona. Should the Smart and Safe Arizona Act become law, the Arizona Department of Health Services (ADHS) would need to establish regulations for recreational marijuana on or before June 1, 2021.
One of the most important points of any proposal for a new law is where the tax money it will earn go. The Smart and Safe Arizona Act proposes a 16% excise tax on recreational marijuana that mirrors the tax rate for alcohol and cigarettes in the state. This tax money would go to Arizona community college districts, local police and fire departments, and the Arizona Highway User Fund.
The Smart and Safe Act also proposes the construction of and requirement for marijuana testing facilities to ensure recreational cannabis sold in the state of Arizona does not contain harmful substances such as mold or pesticide. The new law allows for up to about 145 licenses to operate recreational dispensaries. Qualified early applicants will need to apply with the ADHS, and remaining licenses will be awarded by random selection. The proposed new law also indicates that no more than two cannabis dispensaries may operate in an Arizona county, either recreational or medical.
Key Elements of the Smart and Safe Arizona Act
Part of the reason this AZ Cannabis 2020 movement has gained such traction is the degree of thought put into the language of the initiative. If passed, the Smart and Safe Arizona Act would maintain that marijuana use remains illegal in all places open to the public, such as restaurants, sidewalks, and parks. However, violation of this law or smoking cannabis in public would amount to a petty offense. The proposed new law would also ensure that it would be illegal to sell marijuana products in any way that could be interpreted as marketed to children, such as the inclusion of animated mascots of the creation of products that look like toys, fruits, animals, or people.
The new law would also restrict cannabis edibles to 10mg THC per edible and no more than 100mg THC total per package of edibles. Employers throughout Arizona would maintain the right to ensure alcohol- and drug-free workplaces and operating a motor vehicle of any kind under the influence of THC would constitute driving under the influence, an offense which falls under the purview of Arizona's Zero Tolerance rule.
If passed, the Smart and Safe Act would go into effect on April 5, 2021, and the medical marijuana dispensaries currently operating within the state of Arizona would have the right to sell recreational marijuana to adults until such time as the ADHS creates and issues licenses for approved new recreational dispensaries. The law also allows medical marijuana dispensaries that receive recreational marijuana licensing to operate both business entities within the same shared location. The Smart and Safe Act stipulates that the ADHS may create and implement Arizona cannabis regulations pertaining to recreational marijuana deliveries as early as January 1, 2023.
Limitations and Potential of the AZ Cannabis 2020 Initiative
The proposed new Arizona cannabis regulations of the Smart and Safe Arizona Act could potentially provide Arizona with the same boosted tax revenue that other states have enjoyed since legalizing recreational cannabis. It would also adjust the criminal justice system surrounding cannabis in Arizona. For example, minors caught with less than one ounce of marijuana would pay up to $100 in fines and face mandatory attendance of four hours of drug counseling for their first offenses. Second offenses would result in the same fines but twice the counseling time, and third offenses would amount to Class 1 misdemeanors.
The Smart and Safe Arizona Act would also achieve something most modern marijuana reformists seek: the expungement of criminal records for nonviolent cannabis-related offenses. If passed, the new law would allow people previously convicted of possession of less than one ounce, cannabis paraphernalia, or fewer than six plants to petition for record expungement beginning July 12, 2021.
If Arizona voters approve the new cannabis law, Arizona cannabis regulations will change dramatically in a short amount of time. A new state industry will form, and Arizona policymakers will have more resources with which to improve the lives of their state's citizens. The new law would also take tremendous pressure off local law enforcement, whose officers can then direct their attention to more pressing threats to public safety. Ultimately, we do not know if the proposed Smart and Safe Arizona Act will pass into law exactly as it exists now, but it does provide Arizona voters with the best chance to date of legalizing recreational marijuana.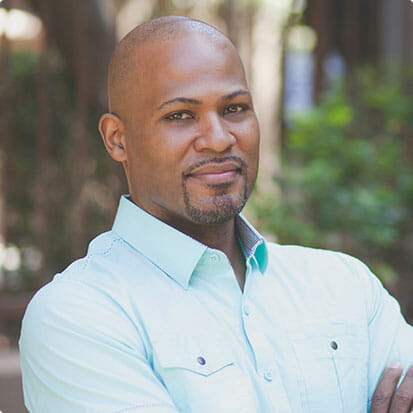 I'm a kid at heart disguised as a cannabis researcher and business owner. I've always enjoyed providing insight in the form of reviews (anime, video games, etc.) So, when the cannabis industry took off, it sparked my interest in researching, reviewing, and chronicling all things within. When I'm not researching, I'm spending time with my family, riding my motorcycle, and finding new entrepreneurial pursuits.