Featured Cannabis Brand: AZ Nectar Farms
Written by Chris Weatherall on Nov 2, 2022
Why do we love AZ Nectar Farms? Just as every cannabis user is different, the unique characteristics of the company producing your flower or concentrates can drastically affect the quality of the cannabis and the experience you'll have with the product. Organic vs. non-organic, larger farms vs. curated crops, and even different handling methods can all create distinctly different crops.
Understanding the brand behind your bud is the first step towards making an informed decision for your next cannabis purchase, medical and recreational users alike. Cannabis is a popular pastime in Arizona, and finding the best local supplier can vastly improve your experience. Although Kind Meds is proud to feature many Arizona brands, including Mohave Cannabis Co, High Grade, Wyld, Dime Industries, and K.I.N.D. Concentrates, we'd like to showcase one of our favorites for this month's brand feature: AZ Nectar Farms.
About AZ Nectar Farms
The Phoenix-based cannabis brand has been building its cannabis selection since 2012 when it began researching and cultivating various strains for medical use. Since its beginning as a small medical cannabis supplier, AZ Nectar Farms has established its commitment to high-quality, carefully cultivated cannabis. Over the years, as restrictions on medicinal and recreational cannabis were gradually lifted, AZ Nectar Farms adapted its business model to satisfy that ever-growing demand.
When voters enacted Arizona Proposition 203, which solidified and codified the Arizona Medical Marijuana Act (AMMA) into law, AZ Nectar Farms was ready for the challenge. CEO and founder, Jim Ragsdale, increased production, research, and product variety, using his years of experience in the field of cannabis research to create the highest quality product for cannabis users across the state. At that time, cannabis users from all backgrounds began to enjoy the uniquely curated products created by AZ Nectar Farms.
Using Ragsdale's unique "HydroOrganic" methods, AZ Nectar Farms combines the benefits of a controlled ecosystem with the increased biodiversity and localized sustainability of organic farming methods to create high-end cannabis products. Alongside more common cannabis strains, AZ Nectar Farms has used its cultivation process to cross-breed and engineer new, unique cannabis strains for a variety of uses. Jim Ragsdale's company approach to cannabis cultivation and use is thoroughly based on science, relying on over 30 years of horticultural experience.
Today, AZ Nectar Farms provides customers with top-of-the-line cannabis products ranging from smokable flower to cannabis concentrates. The commitment to high-grade products made by AZ Nectar Farms is one of the signature components of the brand. With years of experience, elevated cultivation practices, and a dedication to quality, you can be sure AZ Nectar Farms products are the best of the best.
How Is Cannabis Cultivated at AZ Nectar Farms?
AZ Nectar Farms aims to deliver fresh products to their suppliers, providing new harvests and rotating menus of bud offerings regularly. This small-batch cultivation approach allows AZ Nectar Farms to provide customers with access to certain evergreen varieties of cannabis, namely Gorilla Glue, alongside more niche, specialized flower strains only available through their cultivated offerings.
Kind Meds is pleased to offer a rotating selection of these specialized strains and their cannabis concentrates on our menu.
AZ Nectar Farms Flower
Smoking flower is arguably the classic form of cannabis consumption and remains popular for a good reason. The nostalgic feeling of rolling a joint or packing a bowl is what makes the whole experience of smoking flower worthwhile. However, the pleasure of smoking some supreme flower isn't the only reason AZ Nectar Farms takes so much care to cultivate the best.
Whether it pertains to medicinal benefits or that ultimate high, the positive effects associated with cannabis come from utilizing the entire cannabinoid and terpene profiles, which is the most achievable through using flower. Referred to as the entourage effect, the benefits provided by the interplay of the full spectrum of cannabis compounds can be wholly utilized by lighting up some premium flower. Kind Meds offers a rotating variety of strains developed by AZ Nectar Farms on our fresh menu.
Here are two of the most popular:
Strain: GG #4
THC Content: 28.4%
Description:
One of the biggest and most well-known cannabis strains, GG #4, otherwise referred to as "Gorilla Glue," is a strong hybrid flower strain that provides enhanced euphoria and tranquility. This strain's resin-coated buds are intensely earthy and sour, stemming from its parent strains, Chocolate Diesel, Sour Dubb, and Chem's Sister. This strain won first place at the 2014 Cannabis Cups in Los Angeles and Michigan, as well as the High Times Jamaican World Cup. GG #4 has benefits for recreational and medicinal use, helping alleviate pain and increasing appetite.
Strain: Super Sherb
THC Content: 23.8%
Description:
Nicknamed the "aroma of the pines," Super Sherb is a hybrid strain that blends the best parts of both GMO and Sunset Sherbert. Used to help lower anxiety and treat mild pain, this strain leaves you feeling sociable, relaxed, and in an all-around good mood. The most prominent terpenes in these buds are limonene, linalool, and caryophyllene, resulting in a piney, lemony flavor profile. For those looking for a more relaxing, calming hybrid for their next smoke session, Super Sherb is the way to go.
Choosing an AZ Nectar Farms Flower Strain
Depending on the effects you look for in your cannabis, the strain that may be best for you can change. For example, those looking for a calming, anxiety-relieving high may choose a strain like GG #4, whereas, for those looking for a more uplifting experience, Super Sherb may be the best strain to choose. Whether you prefer sativa-heavy, indica-heavy, or balanced hybrid strains, finding the right flower for your next smoke sesh is simple. With AZ Nectar Farms, new and interesting strains are always on rotation to help you perfect your cannabis experience.
AZ Nectar Farms provides retailers with a rotating fresh menu of new strains, so the strains carried by Kind Meds will change as well. Besides staples like Super Sherb and GG #4, the other flower offerings supplied by AZ Nectar Farms are subject to change. At any time, the menu posted on our website reflects a set of current offerings. Before making your purchase, check into Kind Meds' available products to see which strains AZ Nectar Farms has to offer.
AZ Nectar Farms Concentrates
One of the most significant innovations in cannabis consumption over the years has come in the form of concentrates and distillates. The benefit of using distillates comes from the concentration of certain cannabis compounds found within the flower itself.
Extracting these concentrates is typically achieved through the application of heat, solvents, or both. The process enhances the primary effects of each strain and provides a variety of new ways to use cannabis. AZ Nectar Farms offers a wide range of concentrates made from their HydroOrganic flower. Kind Meds is pleased to offer these products.
Cured Resin
Nectar Cured Batter is a type of cured resin created by aging flower to maximize potency and draw out different flavor profiles. Then, producers extract the resin by using heat and pressure to squeeze and flatten the buds. By applying intense pressure and heat to the flower, cured resin seeps out of the pressed plant material, ready to be collected and packaged for sale.
Compared to live resin, these concentrates typically have a more mellow flavor profile coupled with a higher THC content. However, they can be used and enjoyed in the same way as other concentrates.
Live Resin
Much like cured resin products, live resin products, including AZ Nectar Farms' Nectar Diamond Sauce, are made by extracting the active ingredients on cannabis buds. However, instead of dry-aging the buds, live resin processing begins with flash freezing the flower. Without pruning, aging, and drying the buds before extracting the resin, the resulting concentrate has the same flavor profile as the flower. The process and final flavor profile of live resin vs. cured resin is the primary source of differences between the products.
Cartridges
For increased portability and discreet use, cartridges are one of the best ways to enjoy cannabis without the smoke or fire needed with flower and resins. Cartridges come in many different formats, most often connectable to a preassembled battery. An especially convenient alternative is a disposable cartridge like the Disposable Sauce Cart, which can be thrown out after use.
Once the product is inhaled, unlike traditional forms of smoking, the "smoke" you blow out has less odor compared to traditional cannabis consumption methods. That's why these disposable sauce carts are perfect for those looking to remain more discreet with their cannabis use. The ease of a disposable cartridge avoids the wait time necessary for batteries that require pre-charging before use, making these great for travel.
Other Forms of Concentrates
Cannabis concentrates can come in many forms, most popularly other dab products, oils, tinctures, and hash. Based on your personal preference, the type of concentrate you choose can vary greatly. For example, those that have a better time eating cannabis-based products may choose tinctures or oils that can be taken orally, either as edibles or on their own. Those who are more accustomed to smoking cannabis may prefer dabs or hash-based cannabis products.
Each cannabis user is unique, and figuring out the best method that gets you where you need to be is part of creating your custom cannabis experience. Stay tuned to our menu to find new products available soon.
AZ Nectar Farms Product Review
All AZ Nectar Farms' products have been tested and perfected, providing you with a top-of-the-line cannabis experience. However, there's a clear winner for the most highly rated product produced by AZ Nectar Farms and supplied by Kind Meds. AZ Nectar Farms' Super Sherb flower is highly rated for its ability to bring users relaxation and intense anti-anxiety effects. Users have described this strain as being perfect for sleep and highlight its use as an "afternoon/nighttime bud."
The other primary strain, GG #4, has left thousands of cannabis users satisfied, relaxed, and happy after consumption. Despite its origins as the result of an accidental cross-breed, GG #4 has been a top-selling cannabis strain grown by a variety of cannabis distributors. Users like its peppery, earthy aroma, likely due to its caryophyllene content. GG #4 has been one of the most popular cannabis strains for years, both for recreational and medicinal use, and the rave reviews left by frequent users reflect this popularity. AZ Nectar Farms is dedicated to user satisfaction and continues to produce GG #4 alongside their more niche designer buds.
What Sets AZ Nectar Farms Apart From Others?
Because of its unique approach to cannabis cultivation, AZ Nectar Farms can boast a more personal approach to growing and distributing cannabis. From hand-collecting buds to hand-selecting the best strains for cultivation, the attention to detail offered by AZ Nectar Farms is unmatched by any other cannabis supplier.
With small batches cultivated and processed each week, the offerings supplied by Nectar Farms are more comparable to vegetables and fruits sold at a farmer's market than those you'd find at your national chain supermarket: independently grown and handled with care. At AZ Nectar Farms, the entire cannabis experience is taken into account when engineering new strains, creating a more traditional, back-to-basics approach to cannabis.
The focus at the cannabis brand isn't on creating anything excessive. In fact, egregious THC content is decidedly not on the radar when it comes to cross-breeding and strain development here. Let us give you an example. In 2019, AZ Nectar Farms' flower strain Tropicana Skittlz took home first place in a major competition despite testing at a 12%-13% THC content. This is a reflection of their commitment to quality over the surface-level appearances and high THC percentages found in other producers.
Boutique Buds from AZ Nectar Farms
When you're looking to purchase cannabis products, getting to know the company behind the goods is essential for making an informed purchase that meets your needs. With a cannabis collective like Nectar Farms, which focuses on a scientific approach to strain cross-ovation and commitment to high-quality, user-friendly products, your toking experience is unmatched.
Kind Meds offers a rotating selection of AZ Nectar Farms products, plus a curated list of flower and concentrates from many other quality providers:
420 Medibles
420 Skin Care
AZ Nectar Farms
Abstrakt
Achieve
Achieve Concentrates
Aeriz
Aunt Ellie's
Baked Bros™
Camino
Canna Confections
Catri
Cloud 9
Copperstate Farms
Core Concentrates
DRIP Oils + Extracts
Deeply Rooted
Defi
Defi Edibles
Delta 8 Oils
Dime Industries
EL BLUNTO
EdiPure
Everest
Fig Farms
Fuego
Gas Pump Farms
Genesis
Globe Cannabis
Glorious Extracts
Goldsmith Extracts
Grow Sciences
Halo
Haze & Main
Haze Extracts
High Grade AZ
Highern Chef
House of Exotics
ISLA
K.I.N.D.
KYND Cannabis Company
Keef Cola
Khaos
Kindred Cannabis
Kiva
MFUSED
Mad Terp Labs (MTL)
Matu (formerly Bloom)
Mohave Cannabis Co.
Moonrocks
Nebula
OGeez! Brands
Packwoods
Paul Bunyan
Pucks Cannabis Confections
Puffco
Pure & Simple
RR Brothers
Revelry
Riggs Farm
STIIIZY
Select Oil
Shango
Sprinkle
Sublime Brands
Summus
THC Living
TORCH
TRU Infusion
Tierra Grow
Tree Junkee
Twisted
Typsy Turtle
Up North
Venom Extracts
Wyld
Yummy Gummy
Zazzo
iLAVA
Please keep in mind that Kind Meds aims to partner with and carry only the best cannabis brands in Arizona. Products and brands do change, so please always check out our live cannabis menu and talk with our staff for the current list of products carried in our Mesa dispensary.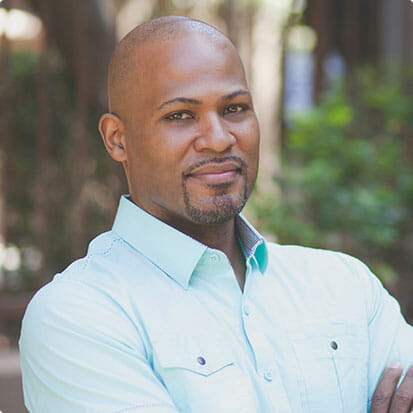 I'm a kid at heart disguised as a cannabis researcher and business owner. I've always enjoyed providing insight in the form of reviews (anime, video games, etc.) So, when the cannabis industry took off, it sparked my interest in researching, reviewing, and chronicling all things within. When I'm not researching, I'm spending time with my family, riding my motorcycle, and finding new entrepreneurial pursuits.