Cannabis Trends of 2022
Written by Chris Weatherall on Feb 8, 2022
Historical evidence suggests that humans worldwide have been cultivating and consuming cannabis for tens of thousands of years, but cannabis use has skyrocketed in recent years, especially in the US. Our ancestors consumed cannabis flower for recreational, medicinal, and spiritual purposes. Modern societies continue to do so at high rates, both in areas where it has been legalized and those where it remains outlawed. Today's consumers cite a wide variety of cannabis benefits, including alleviating pain, reducing anxiety, stimulating appetite, aiding sleep, and treating the symptoms of neurological or gastrointestinal disorders.
Other consumers simply enjoy the pleasant feeling of relaxation and contentment. As policies become more data-driven and progressive, cultivation and production technologies have continued to improve drastically over the past several years. Cannabis enthusiasts now enjoy unprecedented diversity in the ways  to consume cannabis, the types of products they can buy, and the available strains.
Whether you are a long-term cannabis connoisseur or a novice interested in experimenting with some of the latest products, it's crucial to keep up with the trends in this ever-evolving industry to understand your options and make the most informed purchasing decisions. Review our compilation of cannabis trends for 2022 to stay up to date on the latest news in the cannabis industry and ensure you are prepared for the future.
More States Favor Cannabis Legalization
The possession, use, distribution, and sale of cannabis remains illegal on a federal level. The DEA still classifies cannabis as a Schedule I controlled substance, a designation reserved for drugs with no medical value and a high potential for abuse. This scheduling is clearly at odds with public opinion, as 91% of Americans believe that cannabis should be legal either for medicinal or recreational use. Furthermore, nearly 50% of Americans report trying cannabis, up from 4% only fifty years ago.
Some states that have passed recreational or medical marijuana legislation are still negotiating the details for implementing these programs.
Mississippi passed legislation in 2020 to create a medical program. Still, it has been met with pushback from the governor, who reports he will veto the bill unless the maximum daily purchase limit is decreased.
In South Dakota, a ballot measure for recreational and medical marijuana was passed by voters in 2020. However, only the medical program has begun as the state Supreme Court is currently debating whether the recreational ballot measure is constitutional.
The governor of New Mexico signed a legalization bill into law in 2021, and residents can now grow and possess cannabis, but it will not be available for retail sale until 2022.
Virginia also legalized cannabis in 2021, but residents can expect to wait until 2024 before they can purchase cannabis products.
The governor of Alabama signed a recreational bill into law in 2021, but patients will likely not have access to retail products until 2022.
Other states are currently in the process of voting for legislation that could change their cannabis laws in 2022. Arkansas, Delaware, Florida, Maryland, Missouri, North Carolina, Ohio, Oklahoma, Pennsylvania, and Rhode Island have legal medical cannabis and are hoping to legalize recreational cannabis, as well. Cannabis is currently illegal in Idaho, Nebraska, and Wyoming, but advocates are pushing strongly for medical cannabis legalization in these states.
US House of Representatives Passes the MORE Act
As more states legalize cannabis and the industry continues to grow, Congress is facing mounting pressure from citizens and politicians to make cannabis legal on a federal level. During his 2020 campaign for the Presidency, Joe Biden proposed decriminalizing cannabis use in the US and changing the DEA designation from a Schedule I to Schedule II controlled substance.
The MORE Act seeks to:
Remove cannabis entirely from the Controlled Substances Act, which effectively decriminalizes the possession, cultivation, and sale of cannabis on a federal level.
Automatically expunge prior low-level cannabis arrests, charges, and convictions.
Allow convicts and inmates to seek a reduction in pending sentences or sentences they are already serving for low-level cannabis-related crimes.
Establish social equity programs for cannabis entrepreneurs.
Create an Office of Cannabis Justice to perform regulatory oversight and promote justice.
Impose a 5% federal tax on the retail sales of cannabis products to create an Opportunity Trust Fund.
Allow legitimate cannabis-related businesses to access Small Business Administration (SBA) loans and services.
Prohibit the denial of public federal benefits or deportation of immigrants due to cannabis use, possession, or prior convictions.
Prevent discrimination against citizens with criminal records for cannabis crimes.
Require the Bureau of Labor Statistics to collect data on industry demographics to ensure the participation of people of color and economically disadvantaged individuals.
Changing Consumer Demographics and Preferences
Just as the laws governing cannabis have changed, so too have consumers, preferences, and cannabis trends, particularly within specific generations and between sexes.
Gen Z Is the Fastest-Growing Segment of the Consumer Population
2020 cannabis sales increased by 127% among members of Gen Z, compared with a 46% increase among millennials and a 29% increase among Gen X. Year-over-year data suggests that Generation Z has more than tripled their market share as they turn 21 and experts claim this exponential growth is set to continue.
Not only are they purchasing and consuming more cannabis, but Gen Z also shows distinct purchasing patterns compared to their counterparts from older generations. While other generations purchase flower more than any other type of cannabis product, Gen Z prefers the convenience of pre-rolls and the versatility of cannabis concentrates.
Gen Z shares a strong preference for THC-dominant products but a disinclination for non-inhalable products. They are also more experimental than older consumers and less limited by brand loyalty. This means they try products from various brands rather than repeatedly purchasing only from brands they already like and trust.
Women Now Make Up One-Third of Cannabis Consumers
Although many women consume cannabis, researchers believe that surveys and clinical studies measuring cannabis use among women do not accurately represent this segment of the consumer population, especially if they have children. Around 66% of women neglect to disclose their cannabis use due to fear of stigma, which misinforms cannabis companies and marketers about their target audience and causes them to disproportionately focus product development and advertising on men. This has left a sizable gap in the cannabis industry that entrepreneurs are currently attempting to close.
Recent data shows that women comprise one-third of cannabis buyers and 33.6% of cannabis consumers and have increased their usage by around 3.2% each year since 2019. While men prefer to smoke cannabis, women tend to consume more discreet, wellness-based products such as small vape pens, topicals, tinctures, sublinguals, edibles, and cannabis-infused beverages.
Recognizing the need for female-focused cannabis merchandise, many brands are tailoring their products to women by using retail-friendly packaging and emphasizing education and consumer support. This opens space for women in the conversation about cannabis, helps them understand the types of products they may need, and empowers them to make informed healthcare decisions.
Record Levels of Cannabis Consumption
Cannabis consumption rates have grown dramatically over the past twenty years. Consumers spend around $19.9 billion on legal cannabis each year (more than over-the-counter pain medications) and $88.5 billion on legal and illicit cannabis (more than coffee, wine, spirits, craft beer, and chocolate).
Lifetime use has increased from 42.7% in 2002 to 49.2% in 2019, an increase of 15%. 18% of consumers report using cannabis in the past year (a 73% increase), and 11.9% report using cannabis in the past month (a 98% increase).
The change has been most drastic among daily or almost daily users, who comprise 3.9% of the population, a 200% increase from 2002. Flower continues to command the market at 43%, but vapes, edibles, and extracts have also become more popular, at 27%, 11%, and 10%, respectively.
Global sales of CBD, recreational, and medical cannabis hit $37.4 billion in 2021 and are estimated to reach $102 billion by 2026. US sales from 2021 show that not even a global pandemic can prevent cannabis consumers from seeking out their products. Green Wednesday (November 24) and Black Friday (November 26) were the second and third highest-grossing days for the US cannabis industry, each bringing in nearly $100 million in retail sales.
Stay Informed About Cannabis Trends
Considering that the industry is constantly evolving, keeping up with the latest cannabis trends is important if you want to become an educated consumer and take control of your treatment. Sign up for the Kind Meds newsletter to stay informed about cannabis strains, trends, use, and the best related products for your needs.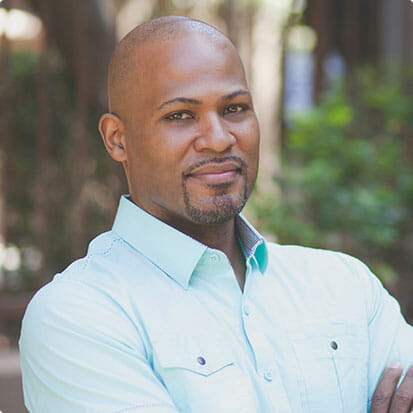 I'm a kid at heart disguised as a cannabis researcher and business owner. I've always enjoyed providing insight in the form of reviews (anime, video games, etc.) So, when the cannabis industry took off, it sparked my interest in researching, reviewing, and chronicling all things within. When I'm not researching, I'm spending time with my family, riding my motorcycle, and finding new entrepreneurial pursuits.