Unique Cannabis Products for Women: The Relief You've Been Searching For
Written by Chris Weatherall on Feb 21, 2022
If you're like many women, you're always on the lookout for new and innovative ways to improve your health and well-being. From dietary changes to exercise programs, you're always willing to try something new that will help address the unique challenges you face as a woman. However, in the age of cannabis legalization, there are many new avenues you can explore. You may not have considered using cannabis products to address some of your unique health concerns. [1]Lafaye, G., Karila, L., Blecha, L., & Benyamina, A. (2017). Cannabis, cannabinoids, and health. Dialogues in clinical neuroscience, 19(3), 309–316. … Continue reading
Cannabis for PMS and Menstrual Cramps
Premenstrual syndrome (PMS) is a condition that affects many women in varying degrees. Symptoms can range from mild to debilitating and may include mood swings, irritability, increased emotions, depression, reduced concentration, cramping, bloating, cravings, increased appetite, tender breasts, fatigue, and more. [2]Yonkers, K. A., O'Brien, P. M., & Eriksson, E. (2008). Premenstrual syndrome. Lancet (London, England), 371(9619), 1200–1210. https://doi.org/10.1016/S0140-6736(08)60527-9 Regardless of its severity, PMS can make it difficult to continue your daily activities and may even negatively affect your relationships. If you're dealing with the symptoms of PMS each month, you may have already tried several solutions that haven't worked for you.
Fortunately, cannabis may be able to help. A growing number of women are using cannabis products to help relieve their PMS symptoms. In fact, it has been discovered that cannabinoid receptors are found in higher density within the uterine lining. [3]Corsi, D. J., Murphy, M., & Cook, J. (2021). The Effects of Cannabis on Female Reproductive Health Across the Life Course. Cannabis and cannabinoid research, 6(4), 275–287. … Continue reading This suggests that the endocannabinoid system may play a vital role in regulating female reproductive health. Many women report that cannabis use can provide relief from PMS symptoms.
Cannabis Products for Sex
As a woman, you're probably aware that your sex life can be affected by a variety of factors. From stress to aging and more, these factors can profoundly impact how you feel about yourself as well as your sex drive. [4]van Anders S. M. (2012). Testosterone and sexual desire in healthy women and men. Archives of sexual behavior, 41(6), 1471–1484. https://doi.org/10.1007/s10508-012-9946-2 Unfortunately, stress, anxiety, and certain physical factors can make it both mentally and physically challenging to become ready for sex. However, cannabis may be able to help your sex life. Today, more women are using cannabis products before and even during sex to enhance their experience. Cannabis can help to reduce stress and anxiety, making it easier for you to let go and enjoy yourself. Additionally, cannabis can increase blood flow to the pelvic region, making it easier for you to become aroused and reach orgasm.
Cannabis for Relaxation
It's no surprise that women have a great deal of responsibilities. Between work, family, and everything else you must do daily, it can be difficult to find the time to relax and unwind. Unfortunately, the more stressed and stretched-thin you become, the more challenging it can be to enjoy your life and continue to uphold your responsibilities.
Fortunately, cannabis can help with that as well. Increased numbers of women report using cannabis products to help relieve their stress and anxiety. Cannabis in low doses has been shown to be a powerful relaxant, and it can help you calm down and de-stress in just minutes. [5]Zettl, U. K., Rommer, P., Hipp, P., & Patejdl, R. (2016). Evidence for the efficacy and effectiveness of THC-CBD oromucosal spray in symptom management of patients with spasticity due to multiple … Continue reading
Cannabis for Fibromyalgia
Fibromyalgia is a disease that affects an estimated two to four percent of all people and is experienced far more often by women than by men. [6]Jahan, F., Nanji, K., Qidwai, W., & Qasim, R. (2012). Fibromyalgia syndrome: an overview of pathophysiology, diagnosis and management. Oman medical journal, 27(3), 192–195. … Continue reading Common symptoms include body pain, excessive fatigue, and issues with memory and mood. This condition can be extremely challenging to live with, especially since it is often misunderstood by those who have never experienced it.
Fortunately, cannabis may be able to help. More and more fibromyalgia patients are using cannabis products to manage their fibromyalgia symptoms. [7]Sagy, I., Bar-Lev Schleider, L., Abu-Shakra, M., & Novack, V. (2019). Safety and Efficacy of Medical Cannabis in Fibromyalgia. Journal of clinical medicine, 8(6), 807. … Continue reading Cannabis has been shown to be an effective pain reliever, and it may help you manage your fatigue. Additionally, cannabis may also help improve your sleep quality since people with fibromyalgia often report disrupted sleep. Cannabis has been a welcome alternative for many people who suffer from this condition and no longer feel as though they must rely on prescription medications.
Cannabis for Migraines
These headaches are often associated with severe symptoms such as nausea, vomiting, and sensitivity to light. Migraines can last anywhere from a few hours up to several days, making them extremely challenging for many people to deal with.
Fortunately, more women are now using cannabis products to manage their migraines. In fact, cannabis has been shown to be a powerful pain reliever. It can help to reduce the frequency and severity of migraine headaches. [8]Lochte, B. C., Beletsky, A., Samuel, N. K., & Grant, I. (2017). The Use of Cannabis for Headache Disorders. Cannabis and cannabinoid research, 2(1), 61–71. https://doi.org/10.1089/can.2016.0033
Cannabis for Menopause
Menopause is a natural process that happens to every woman as they age. It is characterized by the cessation of menstruation and the gradual decline of estrogen levels. Although it is a natural process, the symptoms associated with menopause can be extremely uncomfortable for many women. Worse, menopause can be difficult to manage.
However, a growing number of women are using cannabis products to manage the symptoms of menopause. [9]Mejia-Gomez, J., Phung, N., Philippopoulos, E., Murphy, K. E., & Wolfman, W. (2021). The impact of cannabis use on vasomotor symptoms, mood, insomnia and sexuality in perimenopausal and … Continue reading
Consuming cannabis has been shown to help with the hot flashes and night sweats that commonly occur during menopause. Additionally, cannabis may also help relieve fatigue, mood swings, vaginal dryness, and pain associated with menopause. While menopause is a challenging time for many women, cannabis can help to make it more bearable.
One product you can now find at Kind Meds Dispensary in Mesa are these capsules by Revelry that help eleviate the symptoms of perimenopause and menopause.

Cannabis for Sleep Issues
Getting a good night's sleep is essential for maintaining your overall health and well-being. Unfortunately, many women struggle with sleep issues that make it difficult to get the rest they need. Cannabis may be able to help in this regard—many are now turning to cannabis to address their sleep issues and improve their overall quality of life.
Cannabis has been shown to be a powerful relaxant, and it can help you unwind before bedtime. It also helps relieve stress and anxiety, which can be a major cause of sleep issues. Additionally, cannabis may help to improve your sleep quality by lengthening the amount of time you spend in deep sleep. [10]Kesner, A. J., & Lovinger, D. M. (2020). Cannabinoids, Endocannabinoids and Sleep. Frontiers in molecular neuroscience, 13, 125. https://doi.org/10.3389/fnmol.2020.00125 If you're looking for a natural way to improve your sleep, cannabis may be the answer.
What Are the Best Cannabis Products for Women?
As you can see, cannabis is becoming a popular therapeutic option among women due to its ability to relieve various symptoms without the common side effects attributed to prescription medications. Thanks to this increased popularity, if you're looking for the best cannabis products for women, there are a variety of options to choose from. You can consume cannabis in an array of ways, and you can utilize it to target specific symptoms. Cannabis products are most often consumed in the following ways:
Smoking

Smoking cannabis is arguably the most popular way to consume the substance, as well as one of the most effective ways to get the relief you need. You can smoke cannabis using a variety of tools, including pipes, bongs, and joints. To smoke cannabis, you simply need to grind the bud into smaller pieces and then light up. You can inhale the resulting smoke, and it will enter your bloodstream quickly via your lungs, providing you with speedy relief from your symptoms. Purchasing cannabis from a licensed online dispensary is the best way to acquire high-quality cannabis for smoking.

Vaping

Vaping is another popular way to consume cannabis. It involves heating up cannabis liquid and then inhaling the vapor that is produced. Vaping is popular because it is a much more discreet form of consumption than traditional smoking. It also may provide you with a purer form of THC by eliminating many of the other chemicals that are produced when bud is burned. You can purchase a variety of vape pens and cartridges designed to be used with cannabis.

Edibles

Edibles are another wonderful way to consume cannabis, and many women prefer them because they provide a long-lasting effect. When you eat an edible, the cannabis is digested and enters your bloodstream via your digestive tract. [11]Barrus, D. G., Capogrossi, K. L., Cates, S. C., Gourdet, C. K., Peiper, N. C., Novak, S. P., Lefever, T. W., & Wiley, J. L. (2016). Tasty THC: Promises and Challenges of Cannabis Edibles. Methods … Continue reading This provides you with a slower, more prolonged effect that can last for several hours. Edibles are available in a variety of forms, including gummies and cookies.

Topicals

Topical cannabis products are designed to be applied directly to the skin. They provide quick, localized relief from pain and inflammation without producing any psychoactive effects. Topicals come in a variety of forms, including lotions and balms.

Oils

Cannabis-infused oils are great for those who want to take advantage of the medicinal benefits of cannabis. When you take a cannabis oil capsule, the cannabinoids are released into your bloodstream and provide relief from your symptoms. [12]Gulluni, N., Re, T., Loiacono, I., Lanzo, G., Gori, L., Macchi, C., Epifani, F., Bragazzi, N., & Firenzuoli, F. (2018). Cannabis Essential Oil: A Preliminary Study for the Evaluation of the Brain … Continue reading Cannabis oils are often used for cooking, and they can be added to a variety of dishes.

Tinctures

Cannabis tinctures are another popular form of cannabis product for women. They're designed to be taken sublingually, which means they're placed under the tongue and allowed to absorb into the bloodstream. This provides you with a fast and effective form of relief. Tinctures are available in different dosages, and many women turn to them when they're looking for a precise dose of cannabis.
Find Relief Today with the Power of Cannabis
If you're looking for a natural way to find relief from your women's health symptoms, cannabis may be the answer you have been searching for. There are a variety of products available that can target concerns specific to women, and they provide relief without the side effects associated with traditional medication.
Cannabis can help you achieve your goal of living a healthier and happier life, so begin exploring your cannabis options today.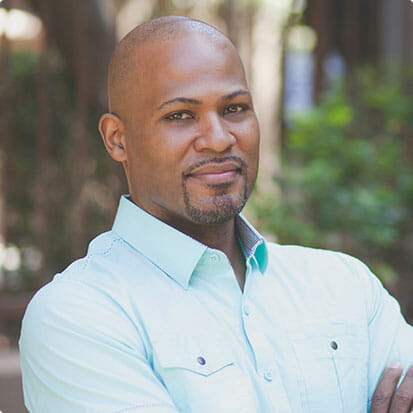 I'm a kid at heart disguised as a cannabis researcher and business owner. I've always enjoyed providing insight in the form of reviews (anime, video games, etc.) So, when the cannabis industry took off, it sparked my interest in researching, reviewing, and chronicling all things within. When I'm not researching, I'm spending time with my family, riding my motorcycle, and finding new entrepreneurial pursuits.
Sources:

↑

1
Lafaye, G., Karila, L., Blecha, L., & Benyamina, A. (2017). Cannabis, cannabinoids, and health. Dialogues in clinical neuroscience, 19(3), 309–316.

https://doi.org/10.31887/DCNS.2017.19.3/glafaye

↑

2
Yonkers, K. A., O'Brien, P. M., & Eriksson, E. (2008). Premenstrual syndrome. Lancet (London, England), 371(9619), 1200–1210.

https://doi.org/10.1016/S0140-6736(08)60527-9

↑

3
Corsi, D. J., Murphy, M., & Cook, J. (2021). The Effects of Cannabis on Female Reproductive Health Across the Life Course. Cannabis and cannabinoid research, 6(4), 275–287.

https://doi.org/10.1089/can.2020.0065

↑

4
van Anders S. M. (2012). Testosterone and sexual desire in healthy women and men. Archives of sexual behavior, 41(6), 1471–1484.

https://doi.org/10.1007/s10508-012-9946-2

↑

5
Zettl, U. K., Rommer, P., Hipp, P., & Patejdl, R. (2016). Evidence for the efficacy and effectiveness of THC-CBD oromucosal spray in symptom management of patients with spasticity due to multiple sclerosis. Therapeutic advances in neurological disorders, 9(1), 9–30.

https://doi.org/10.1177/1756285615612659

↑

6
Jahan, F., Nanji, K., Qidwai, W., & Qasim, R. (2012). Fibromyalgia syndrome: an overview of pathophysiology, diagnosis and management. Oman medical journal, 27(3), 192–195.

https://doi.org/10.5001/omj.2012.44

↑

7
Sagy, I., Bar-Lev Schleider, L., Abu-Shakra, M., & Novack, V. (2019). Safety and Efficacy of Medical Cannabis in Fibromyalgia. Journal of clinical medicine, 8(6), 807.

https://doi.org/10.3390/jcm8060807

↑

8
Lochte, B. C., Beletsky, A., Samuel, N. K., & Grant, I. (2017). The Use of Cannabis for Headache Disorders. Cannabis and cannabinoid research, 2(1), 61–71.

https://doi.org/10.1089/can.2016.0033

↑

9
Mejia-Gomez, J., Phung, N., Philippopoulos, E., Murphy, K. E., & Wolfman, W. (2021). The impact of cannabis use on vasomotor symptoms, mood, insomnia and sexuality in perimenopausal and postmenopausal women: a systematic review. Climacteric : the journal of the International Menopause Society, 24(6), 572–576.

https://doi.org/10.1080/13697137.2021.1898581

↑

10
Kesner, A. J., & Lovinger, D. M. (2020). Cannabinoids, Endocannabinoids and Sleep. Frontiers in molecular neuroscience, 13, 125.

https://doi.org/10.3389/fnmol.2020.00125

↑

11
Barrus, D. G., Capogrossi, K. L., Cates, S. C., Gourdet, C. K., Peiper, N. C., Novak, S. P., Lefever, T. W., & Wiley, J. L. (2016). Tasty THC: Promises and Challenges of Cannabis Edibles. Methods report (RTI Press), 2016, 10.3768/rtipress.2016.op.0035.1611.

https://doi.org/10.3768/rtipress.2016.op.0035.1611

↑

12
Gulluni, N., Re, T., Loiacono, I., Lanzo, G., Gori, L., Macchi, C., Epifani, F., Bragazzi, N., & Firenzuoli, F. (2018). Cannabis Essential Oil: A Preliminary Study for the Evaluation of the Brain Effects. Evidence-based complementary and alternative medicine : eCAM, 2018, 1709182.

https://doi.org/10.1155/2018/1709182