Featured Brand: Goldsmith Extracts
Written by Chris Weatherall on Jul 20, 2023
We're proud to feature Goldsmith Extracts, a legendary Arizona cannabis company, renowned for its creation of highly potent, medical-grade cannabis extracts. With a community-first model, a background in patient care, and a mission to produce concentrates that excel in quality, potency, flavor, and effect, Goldsmith Extracts goes the extra mile to offer these concentrates in a variety of convenient forms. The brand has firmly established itself as a company dedicated to delivering exceptional products and is well deserving of its award-winning status.

Why We Love Goldsmith Extracts
There are, of course, plenty of cannabis extracts and refined concentrates on the retail cannabis market. What sets Goldsmith Extracts apart is its commitment to excellence and quality control – not just in one area of extract production but in every aspect that matters. This commitment shows in the results: an extensive lineup of top-tier distillates, crumbles, extracts, and vape cartridges.
When a company lets the product speak for itself, it's no wonder its name has become synonymous with unparalleled quality and reliability. Goldsmith means quality extracts, not just throughout Arizona, but as part of a reputation quickly spreading throughout the cannabis industry.
The dedicated team at Goldsmith takes pride in their ability to transform the best whole flowers into the best concentrates. To do so, their processes leave the associated terpene and cannabinoid profiles as fully intact as possible. That means Goldsmith Extracts offers an authentic cannabis experience with less of the smell and mess of traditional smoking.
Goldsmith Extracts takes pride in its role as an industry leader, working with top grow operations like Grow Sciences! and Grown4 to source the best flower for their products. In this way, the brand helps local cultivators understand the meticulous process of holistic flower-to-concentrate conversion so that cannabis lovers everywhere will one day have access to concentrates of the highest quality.

Suggested Reading:
Alternative Ways to Consume Cannabis
Award-Winning Arizona Cannabis Brand
Don't just take our word for it: the industry buzz and acclaim that Flagstaff-based Goldsmith Extracts has generated are a testament to its high-quality products and its unwavering pursuit of excellence. The Goldsmith Extracts operation has received numerous awards and accolades for its peerless products and state-of-the-art processing techniques.
Notable achievements for the brand include:

2018 Errl Cup – Multiple wins in the concentrate category
2016 Arizona Project – First place, distillate category
Goldsmith Extracts Brand: A Story of Caring
By now, it should be clear that Goldsmith Extracts is more than an industry-leading producer of cannabis concentrates. In fact, Goldsmith isn't just a brand – it's the culmination of a grassroots movement with deep roots in Flagstaff, AZ. Founded several years ago as a caregiving collective with a patient-oriented focus, Goldsmith Extracts remains committed to that core mission.
Community involvement, support for medicinal users, and patient education are at the heart of everything the brand does. The team at Goldsmith Extracts actively engages with the community, fostering meaningful relationships and providing valuable insights to ensure patients receive the best possible cannabis experience and outcomes, no matter what their particular ailment.

The Goldsmith Method
Goldsmith Extracts products are truly medicinal grade. In fact, they are the result of a rigorous process designed to deliver the cleanest, most flavorful, and most potent experience to consumers. Goldsmith's top-shelf extracts employ a "closed-loop extraction" process, ensuring purity and consistency at every step.
This method ensures that the resulting "live" product is 100% cannabis-derived, with no additives or re-additives ever introduced. This preserves the natural integrity of the plant and its natural terpene profile to the greatest possible extent. The exception to this total purity is Goldsmith's distillate syringes and vape cartridges, which combine an ultra-refined, high-potency cannabis oil with organic, botanically derived terpenes.
In either case, the result is a flavorful, high-potency cannabis product that is reliable and safe to use.

The Goldsmith Extracts commitment to producing superior products, unwavering community involvement, and quality control and testing standards make them an easy choice for demanding cannabis connoisseurs and therapeutic patients. Kind Meds proudly offers Goldsmith Extracts products so that Arizona medical marijuana patients and adult-use clients can access the finest quality cannabis extracts available.
Discover the Goldsmith Extracts difference for yourself and elevate your cannabis experience to new heights.

Goldsmith Extracts Products
In addition to its history of community care and its best-in-industry testing standards, Goldsmith Extracts offers a truly comprehensive line of products for those who like to dab, vape, or add a bit of concentrate to their smoked cannabis. Most Goldsmith Extracts products are sold in standard 1g containers, with vape cartridges and pods also available in 0.5g formats.
The Goldsmith Extracts product line available at Kind Meds includes the following:
Goldsmith Distillate Syringe – This medical-grade plastic syringe comes filled with fully activated distillate oil which is highly versatile. It can be added to flower for smoking, used in edible or beverage preparations, or dosed sublingually (under the tongue).
Goldsmith Distillate Cartridges – These cartridges contain the finest quality cannabis distillate oil boosted with all-organic botanical terpenes from the highest quality sources. Designed for ease of use, they are compatible with standard 510 vape pen batteries and deliver a smooth and potent vaping experience, hit after hit.
Goldsmith Pre-Charged Pods – For those seeking even more convenience, Goldsmith also offers pre-charged, disposable pods. These 0.5g pods provide a hassle-free experience, allowing you to enjoy the benefits of vaping Goldsmith Extracts high-end distillates without the need for any additional equipment.
Goldsmith Cured Resin Applesauce – This style of concentrate boasts a rich texture similar to its namesake. This unique and sticky consistency makes it perfect for vertically oriented dab straws and similar rigs or smearing inside rolling papers for powerful infused joints.
Goldsmith Cured Resin Badder – The cured live resin badder is perhaps the ultimate showcase of the expertise of the team at Goldsmith Extracts. With a creamy and manipulable texture, it provides a great dabbing experience with potent effects and a surprisingly full terpene profile.
Goldsmith Cured Resin Sugar – This is the perfect option for those who prefer a granulated or crystalline texture; consider users who like to dab but also sometimes like to sprinkle some concentrate over a bowl of whole flower, for example. The granulated format offers a convenient way to measure and use a precise dose when working with potent concentrates.
Goldsmith Diamonds – The epitome of luxury in cannabis concentrates, Goldsmith Diamonds live up to their name. These high-end cannabis concentrate crystals are crafted using exclusive strains and always made using the Goldsmith live resin process that keeps the properties of the flower intact from end to end.
Goldsmith Extracts Strains
Of course, it's not just about the product line. Cannaseurs know that it all begins with the flower behind the concentrate. Even if you're a full-time dabber, your favorite product starts as a beautiful cannabis flower and not a ball of wax.
Because Goldsmith Extracts has great working relationships with so many top growers in the area, it has been able to work with some absolutely legendary strains.
Some of the strains currently available in Goldsmith Extracts' product line include:

Jack Herer
Super Lemon Haze
Sour Tangie
Mango Kush
Pineapple Upside Down Cake
Mimosa
Blackberry Kush
Pineapple Express
Peaches N Dreams
Purple Punch
Chem Dawg
Strawberry Cough
Gushers
Dos-i-dos
Blueberry Muffin
Forbidden Fruit
GG#4
Zkittles (and Runtz x Zkittles)
Mac 7 x T2
Dogwalker OG
Clementine T1
Northern Lights
Grandaddy Purple ("Grandaddy Purp")
Lemon Tree
Sour Diesel
Ghost Train Haze
Pink Panties (one of the original award-winning products that launched Goldsmith's story as a commercial extract producer)
And many more
Please note that availability at any given time can vary quite a bit, even from day to day, especially with such in-demand products and well-loved strains. For that reason, it's always best to check Kind Meds' live menu for the most up-to-date selection of Goldsmith Extracts products.
Suggested Reading:
Cannabis Flower vs. Concentrate
Goldsmith Extracts Reviews
If our brand feature hasn't been enough to get you logged onto the Kind Meds menu and filling your cart with Goldsmith products, it's important to know that we're not the only ones enthusiastic about Goldsmith Extracts products. In fact, in addition to their industry awards and dispensary nods, this brand is well-loved by adult-use and therapeutic cannabis buyers.
Don't just take our word for it – check out some quotes from real users sourced from various online cannabis communities:

I've tried so many different oils, and Goldsmith is the best.
Super terpy and delicious, definitely got the job done.
Vietnam vet and daughter in Arizona love your products.
By far the best concentrates in the [price] range.
Beautiful consistency. Nice legs on the buzz.
I tried some of their distillates last weekend. Really enjoyed it.
Really good for the price.
Big fan of the Gushers half-gram cartridge.
Thank you for all your efforts to make an excellent product.
Not one strain by them I didn't like.
Goldsmith Extracts FAQs
Curious to know more about Goldsmith's award-winning products? If your question isn't answered below, please stop in at Kind Meds of Mesa, and our knowledgeable and friendly staff will be happy to help you.

Where to Buy Goldsmith Extracts
Goldsmith Extracts products are available now at Kind Meds, your friendly neighborhood cannabis dispensary located in Mesa, AZ. Kind Meds proudly carries Goldsmith Extracts' award-winning concentrates, including distillate cartridges, cured resins, and disposable pods. For up-to-date availability of specific strains and products, we recommend checking Kind Meds' live menu. Or, if you need help deciding on the perfect Goldsmith Extracts product for you, come on in, and our helpful staff will be glad to chat about your needs and point you in the right direction.
Goldsmith Extracts' commitment to providing Arizona with clean, potent, and flavorful extracts ensures that customers can confidently choose anything from their product line and have an exceptional cannabis experience. Kind Meds is thrilled to be a part of this legacy in the making. For more information about any of our premier brands, contact Kind Meds, cannabis dispensary in Mesa, AZ.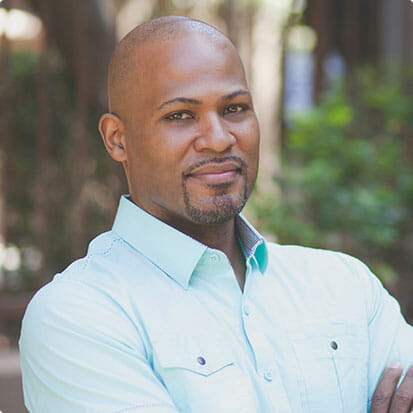 I'm a kid at heart disguised as a cannabis researcher and business owner. I've always enjoyed providing insight in the form of reviews (anime, video games, etc.) So, when the cannabis industry took off, it sparked my interest in researching, reviewing, and chronicling all things within. When I'm not researching, I'm spending time with my family, riding my motorcycle, and finding new entrepreneurial pursuits.