Benefits of Choosing Kind Meds as Your Arizona Dispensary
Written by Chris Weatherall on Aug 8, 2023
Of the many dispensaries you'll find in the Mesa area, Kind Meds continues to stand out as a one-stop shop for high-quality, top-shelf cannabis products developed for both recreational and medicinal cannabis products. Choosing the best cannabis dispensary in Mesa, AZ doesn't have to be difficult, especially if you know what to look for.
As the medical and recreational use of cannabis has experienced a boom over the past decade, with legalization coming to many states, there are more dispensaries to choose from than ever before. Many have found a home in Arizona, and it can be challenging to determine which one suits your needs the best. Whether you need to address chronic pain, get better sleep, deal with mental or physical stress, or simply enjoy partaking in the joys of cannabis, we hope you'll consider our Mesa dispensary.
Discover why Kind Meds stands out among Arizona dispensaries and continues to be the top choice for patients seeking high-quality medical cannabis products. In this blog post, we'll dive into some of the unique features and offerings that make Kind Meds a truly exceptional Arizona dispensary.
Choosing an Arizona Cannabis Dispensary
Here are some of the unique features and offerings you should look for in your preferred cannabis dispensary. Fortunately, they are some of the same that make Kind Meds a truly exceptional Arizona dispensary.
A Commitment to Quality and Safety
Some dispensaries make it their mission to offer a vast range of products, but the overabundance of them can make finding what you're looking for a challenge. Worse, products stocked but rarely purchased can take up space and may become less potent if not stored correctly. This can mean you'll get less quality product for your money, and you may even risk not achieving the effects you desire.
By contrast, Kind Meds incorporates rigorous testing and safety control measures to ensure we only stock the best brands of premium cannabis. We work alongside several local cannabis growers in Arizona to ensure all products, including flower, concentrates, edibles, and more, are safe and potent and help consumers achieve the results they are looking for. We also create educational resources about cannabis to increase safety and inform those who are new to the cannabis journey.
Positive Reviews Online
When researching local dispensaries, it's a good practice to look up online reviews and determine if other customers recommend them. Some customer reviews include details about a dispensary's customer service, product lineup, overall atmosphere, and more. Reviews may also contain some information about pricing, so if you're on a budget, reading reviews may help inform your decision.
If you are looking for top-quality flower and concentrate in Mesa, Arizona, Kind Meds is your go-to spot.
But don't just take our word for it; check out what real reviewers are saying about the best dispensary in Mesa:

"Wonderful dispensary! The staff is absolutely amazing, super kind, and easy to talk to! They make great recommendations and have awesome deals!" – Phay M., 5-Star Yelp Review
"Super friendly staff, knew exactly what I wanted and gave me some info about obtaining my med card." – Christy R., 5-Star Yelp Review
"My first experience was fantastic thanks to Judy! She was so nice, knowledgeable, and very welcoming. Their inventory is also well stocked with plenty of choices in every category. They also have a waiting area with seating so you don't have to stand and wait. Very comfy mom & pop shop vibes. 10/10" – Kassandra F., 5-Star Yelp Review
"My favorite dispensary! The guys here are the best. Excellent quality, great selection, and extraordinary customer service." – Andrea A., 5-Star Yelp Review
Diverse Product Selection
Dispensaries should not only carry reliable and noteworthy products, but they should take care to stock a wide range to satisfy a broad selection of clients. For example, a dispensary that focuses on vapes and concentrates won't satisfy traditional flower enthusiasts. You may prefer to use topicals containing cannabis, but you're out of luck if the local dispensary only carries edibles and flower.
Kind Meds is proud to offer a diverse selection of different products so everyone has the opportunity to enhance their cannabis journey however they see fit.
We offer exemplary products in the following categories:
Flower
Concentrates
Edibles
Vapes
Tinctures
Topicals
CBD for Pets
Tools & Accessories (grinders, rolling papers, etc.)
Proof of License
If you ask a dispensary for proof of a medical or recreational adult-use cannabis license, a representative should be able to provide it. This will show you that they're operating legally and selling products according to state and local law. Unfortunately, some dispensaries operate illegally, and customers are caught unaware. For example, in August of 2022, a dispensary in Phoenix was discovered to be operating illegally.
Kind Meds will gladly provide proof of both medical and adult-use recreational licenses, as well as any other relevant documentation to prove we're operating according to Arizona law. We are a licensed dispensary in Mesa and are committed to safe, legal cannabis products.
Great Location
As everyone knows, one of the most important aspects of any business is location, location, location. Clients report finding cannabis dispensaries in run-down areas of town or located inconveniently, far away from major intersections and business areas. Rather than go out of your way to find what you need or risk parking in a disreputable area of town, look for a dispensary that's in a convenient location for you. Kind Meds of Mesa is located in Vanderbilt Plaza, just off 87 and Baseline, and near a host of other businesses and shops.
Knowledgeable and Compassionate Staff
At any dispensary, the staff should be well-trained to address customer concerns and help them find the right products that cater to their needs. Staff who are dismissive or neglect to treat their customers with compassion can turn people away from cannabis altogether. You wouldn't want to return to a restaurant that served you the wrong food or overcharged you because you deserve to be treated with kindness and sincerity. The same is true of your chosen cannabis dispensary.
Our team at Kind Meds is highly trained and prepared to find the right products for anyone who walks through our doors.
Some qualities to look for in our dispensary staff include:
Positive attitude and energy
Patience and understanding
Vast knowledge of cannabis and related products
Proof of medical license
Welcoming environment
If you have any questions about our dispensary or our products, our staff should be able to provide an answer quickly and efficiently.
Affordable Price
In many cases, price matters considerably for potential cannabis users. If a dispensary can offer low prices on various products, flower, and more, they may draw in new customers regularly. In that sense, Kind Meds does endeavor to bring you affordable cannabis products. However, for some dispensaries, this comes with a caveat.
Just because flower, concentrates, and other products may be less expensive at one dispensary versus another, it's important to keep in mind that quality is key when it comes to cannabis. Kind Meds exclusively partners with reputable, high-quality cannabis brands that take extreme care to produce only the best products. For that reason, while you may find inexpensive cannabis at our dispensary due to our efforts to always provide you with the best value for your cannabis dollar, you'll never find "dirt-cheap weed" on our shelves.
Exclusive Deals and Discounts
Some dispensaries offer promotions to draw in potential customers, something Kind Meds regularly does. We offer various deals every day of the week, including discounts on some of our favorite products. Because we're open seven days a week, all customers can experience great deals no matter when they come to visit us.
If we stock a new product you're interested in, you can pre-order them via phone or online so you don't miss out. Of course, our staff can assist you over the phone with any questions or concerns about our products.
Discovering the Latest and Best in Local Cannabis
We learn new things about cannabis every day, which is why it's important for dispensaries to stay up-to-date with new products and innovations. If a dispensary fails to pay attention to trends and what products customers are interested in, it risks becoming stagnant and uninteresting. At Kind Meds, we are up on the latest cannabis news and make an effort to inform the public about new cannabis products and research.
In addition, we strive to collaborate with local Arizona brands, ensuring that our patients and customers have the best products from exclusive area brands:
Arizona Cannabis Dispensary FAQs
Whether you want to begin your cannabis journey or have specific questions about how dispensaries operate, these FAQs can help.
Best Arizona Cannabis Dispensary: Kind Meds in Mesa
As an Arizona dispensary with years of experience and a proven track record, Kind Meds offers a unique combination of quality, safety, and personalized care that sets it apart from the competition. By choosing Kind Meds, patients can trust that they are receiving the best possible products and services to help them achieve their health and wellness goals.
Our partnerships with a range of trusted Arizona brands mean there's always a diverse array of locally-sourced, top-shelf medical and adult-use cannabis products on our shelves. Stay tuned for more cannabis news and information, check out our live menu to see what's new, and then visit us at our Mesa location. We hope to see you at our Mesa, AZ dispensary soon!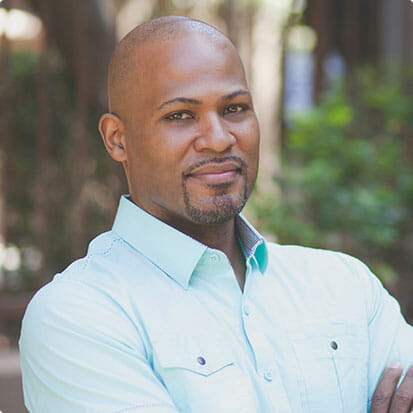 I'm a kid at heart disguised as a cannabis researcher and business owner. I've always enjoyed providing insight in the form of reviews (anime, video games, etc.) So, when the cannabis industry took off, it sparked my interest in researching, reviewing, and chronicling all things within. When I'm not researching, I'm spending time with my family, riding my motorcycle, and finding new entrepreneurial pursuits.