How Medical Marijuana May Help Reduce Opioid Use
Written by Chris Weatherall on Aug 24, 2018
"The People of the State of Arizona find and declare the following:
A. Marijuana's recorded use as a medicine goes back nearly 5,000 years, and modern medical research has confirmed beneficial uses for marijuana in treating or alleviating the pain, nausea and other symptoms associated with a variety of debilitating medical conditions, including cancer, multiple sclerosis and HIV/AIDS, as found by the National Academy of Sciences' Institute of Medicine in March 1999."
The above quote is directly from the Arizona Medical Marijuana Act, recognizing cannabis' history as being used as a form of medicine for over 5,000 years. For many, including the people of Arizona, it is recognized as substance with medicinal value that can ease a wide range of symptoms, including pain. Still, many have a hard time recognizing marijuana as a viable form of pain management.
Perhaps it's the leftover bits of stigma still attached to marijuana after its long criminal history in the United States. Stigmatized ideas about marijuana might suggest that it is a dirty product, or something to be feared. But in actuality, for many afflicted with pain, marijuana is taking away peoples' fears, and letting them live a normal and pain-free life.
Marijuana is Already Being Used to Treat Pain in Arizona
As a part of the Arizona Medical Marijuana Act, Marijuana in Arizona can be used to treat:
"A chronic or debilitating disease, medical condition or the treatment that causes:
Cachexia or wasting syndrome
Severe and chronic pain
Severe nausea; Seizures, including those characteristic of epilepsy
Severe or persistent muscle spasms, including those characteristic of multiple sclerosis, severe and chronic pain is already being treated in Arizona with therapeutic and clinical therapies in conjunction with marijuana therapy.
Related Reading: Medical Marijuana Resources and Education
Many Arizona patients have found success in managing their pain with marijuana after previously using opioid-based painkillers – the prescription pills at the center of the national opioid epidemic.
Not only are opioid painkillers highly addictive, their side effects can take a toll on a person's mental and physical health. With the long list of downsides to prescription opioids for chronic pain, many say that medical marijuana – which has very few medical downsides in comparison – is the common sense choice.
States with Medical Marijuana Programs Fill Less Opioid Prescriptions
The biggest sign that marijuana could replace opioid painkillers for the treatment of chronic pain problems is in the statistics. A 2016 study on "Medical Marijuana Laws Reduce Prescription Medication Use In Medicare Part D" found that "the use of prescription drugs fell significantly in states that had implemented medical marijuana laws." The very nature of chronic pain is that it is consistent, and does not go away; so it most likely that the correlation lies directly with the use of an alternative treatment – marijuana.
Not only did states with medical marijuana laws see less opioid prescriptions filled, but the savings to Medicare is estimated at about $165 million in 2103 alone.
Marijuana as a Treatment for Opioid Addiction in Arizona?
As of August 2018, using marijuana as a treatment for opioid or heroin addiction is not allowed, but many are hoping that a future amendment to the Arizona law will include verbiage to allow marijuana therapy for opioid addiction treatment.
"I would like to see people transition off of opioids and onto something less damaging." – Dr. Randall Friese, Arizona State Legislator
Arizona has recently adopted a new public hotline for health care providers that are seeking consultations on alternative treatments for patients with complex chronic pain issues. However, "It's not part of the protocol. We don't have any initial plans to talk about marijuana" said Dr. Dan Brooks, medical director for the Banner Poison and Drug Information Centers when asked if the hotline would suggest marijuana therapy for chronic pain issues.
Experts plan to advise the use of methadone or vivitrol over marijuana, signs that the stigma attached to marijuana has not completely dissolved from the minds of those in the medical community.
Marijuana as a Replacement for Chronic Pain Management is the Choice of the Doctor and the Patient in Arizona
While the Arizona Opioid Assistance and Referral Line suggest marijuana as an option for replacing opioid painkillers to treat chronic pain, many doctors in Arizona are recommending marijuana for chronic pain issues, and many Arizona patients are accepting those recommendations.
There were 82,108 new applications for medical marijuana cards in Arizona in 2017, in addition to the 43,883 renewing cardholders. 82.57% of the 125,991 active medical marijuana qualifying patients in Arizona have "chronic pain" listed as a medical condition. Given these statistics, it seems that many Arizonans have already found marijuana to be an effective alternative to other therapies for chronic pain.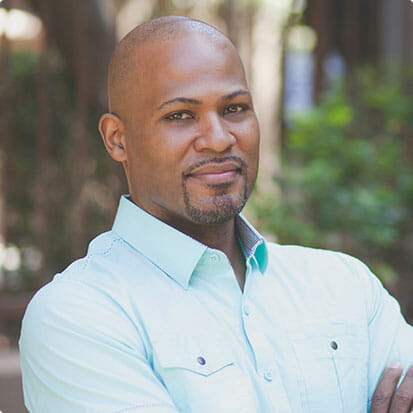 I'm a kid at heart disguised as a cannabis researcher and business owner. I've always enjoyed providing insight in the form of reviews (anime, video games, etc.) So, when the cannabis industry took off, it sparked my interest in researching, reviewing, and chronicling all things within. When I'm not researching, I'm spending time with my family, riding my motorcycle, and finding new entrepreneurial pursuits.