Now in Store: Dr. Zodiak's MOONROCK™ Clear 90%+ THC Vape Cartridges
Written by Chris Weatherall on Sep 14, 2018
Kind Meds in Mesa, Arizona is a proud purveyor of Dr. Zodiak's MOONROCK high-THC products, and we are excited to now offer the Dr. Zodiak's MOONROCK Clear vape cartridge, powered by K.I.N.D. Concentrates!
Dr. Zodiak's MOONROCK is known for the "Strongest Bud in Your Galaxy," and these clear, pesticide-free cartridges are no exception. The MOONROCK Clear Cartridge delivers pulls of 90 percent THC or higher, every time!
MOONROCK Clear Cartridge Available in Several Flavors
When Dr. Zodiak's MOONROCK launched the Clear Cartridge earlier this year, they really took the product launch seriously:
Not only will you experience strong pulls of THC with the Clear Cartridge, but you can try it in a wide variety of tasty, unique flavors:
Original (OG Cookies)
Blueberry
Strawberry
Lemonade
Black Cherry
Snozzberry
*Ask about other flavors we may have in stock*
If you're not sure what any of the flavors will taste like and if the Clear Cartridge is the right product for your medical needs, talk to our helpful budtenders when you stop in to our boutique dispensary in Mesa.
Make note that you can also buy propietary Dr. Zodiak's MOONROCK Clear Batteries to go with the vape cartridge.
The Advantages of High-THC Dr. Zodiak's MOONROCK Products
If you're battling pain, a hit or two from Dr. Zodiak's MOONROCK Clear Cartridge will make the discomfort subside. After a few more pulls, pain will be the last thing on your mind for several hours.
The high dose of THC delivered by this clear vape cartridge can help with a wide variety of other health conditions. Just to name a few:
Severe nausea
Persistent muscle spasms
Glaucoma
Insomnia
Pain from cancer, arthritis, HIV, ALS, Crohn's, wasting syndrome, etc.
How to Find Dr. Zodiak's MOONROCK Clear Cartridges on Our Online Menu
Having trouble finding the MOONROCK Clear Cartridge on our online menu?
Visit our Menu page and then choose "Concentrates" under the "Filter By" drop-down feature.
From there, look for "Moon Rock Carts." You should see several listings that vary by flavor:
Ready to purchase? Bring your medical marijuana card with you and stop in to our dispensary, located just south of the U.S. 60. Our expert budtenders will show you the selection and help you choose the flavor that suits your taste buds best.
What If I Don't Have a Card Yet?
More About Dr. Zodiak's MOONROCK
Based in Los Angeles, Dr. Zodiak's MOONROCK is known for the "strongest bud in your galaxy" and has a complete product line that goes well beyond the vape clear cartridge.
Dr. Zodiak's the name behind other high-grade THC products such as:
Original MOONROCK
MOONROCK ICE
MOONROCK ICE Blunts
Edibles such as Bobby Blue's Brownies (100 milligrams of THC)
MOONROCK Clear Disposable Third
The ICE products contain THCa Crystalline, which delivers large doses of THCa and is the purest isolate on the market, from 99 to 100 percent purity. The pure THCa converts to THC when vaped, creating a clear, highly cerebral effect.
Dr. Zodiak has also released several mixtapes featuring some of the biggest names in Hip Hop, from the old school to the new, such as Kurupt, Snoop Dogg, Pharrell Williams, Dr. Dre, Wiz Khalifa, Schoolboy Q, 2 Chainz, T.I., Lil' Wayne, Killah Priest and many more. Also check for the Dr. Zodiak's MOONROCK Reggae Mix.
Learn More About MOONROCK Products
About K.I.N.D. Concentrates
K.I.N.D. Concentrates is based right here in Arizona. Founded in 2013, and the first producer of medical marijuana concentrates in Arizona, K.I.N.D. has manufactured award-winning THC and CBD concentrates made from organic, indoor medical marijuana plants.
K.I.N.D.'s products are solvent free and made without butane. The Arizona manufacturer has expanded beyond concentrates and now offers the following types of medical cannabis products:
Auntie Dolores edibles
Trokie pharmaceutical-grade lozenges
Transdermal topical patches
VitaCanna Boost cannaceuticals
Keef Cola sodas
You can find many concentrates and additional products by K.I.N.D. on our online menu and in store at Kind Meds.
Get Your MOONROCK Products Today
Ready to experience instant relief from your health symptoms? We have Dr. Zodiak's MOONROCK vape cartridges, blunts and flower that can get the job done in no time flat. Come by our boutique dispensary in Mesa today with your medical card for high-end products such as these, as well as expert advice from our budtenders.
Learn How Nutrition and Medical Marijuana Can Make for Better Holistic Health:
Nutrition and Medical Cannabis Benefits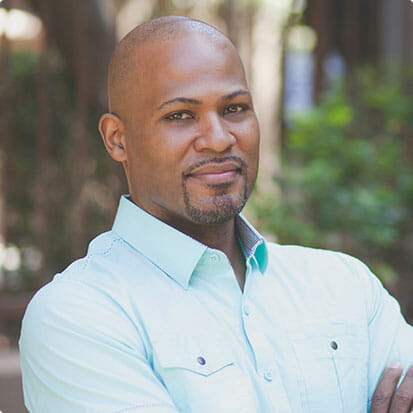 I'm a kid at heart disguised as a cannabis researcher and business owner. I've always enjoyed providing insight in the form of reviews (anime, video games, etc.) So, when the cannabis industry took off, it sparked my interest in researching, reviewing, and chronicling all things within. When I'm not researching, I'm spending time with my family, riding my motorcycle, and finding new entrepreneurial pursuits.